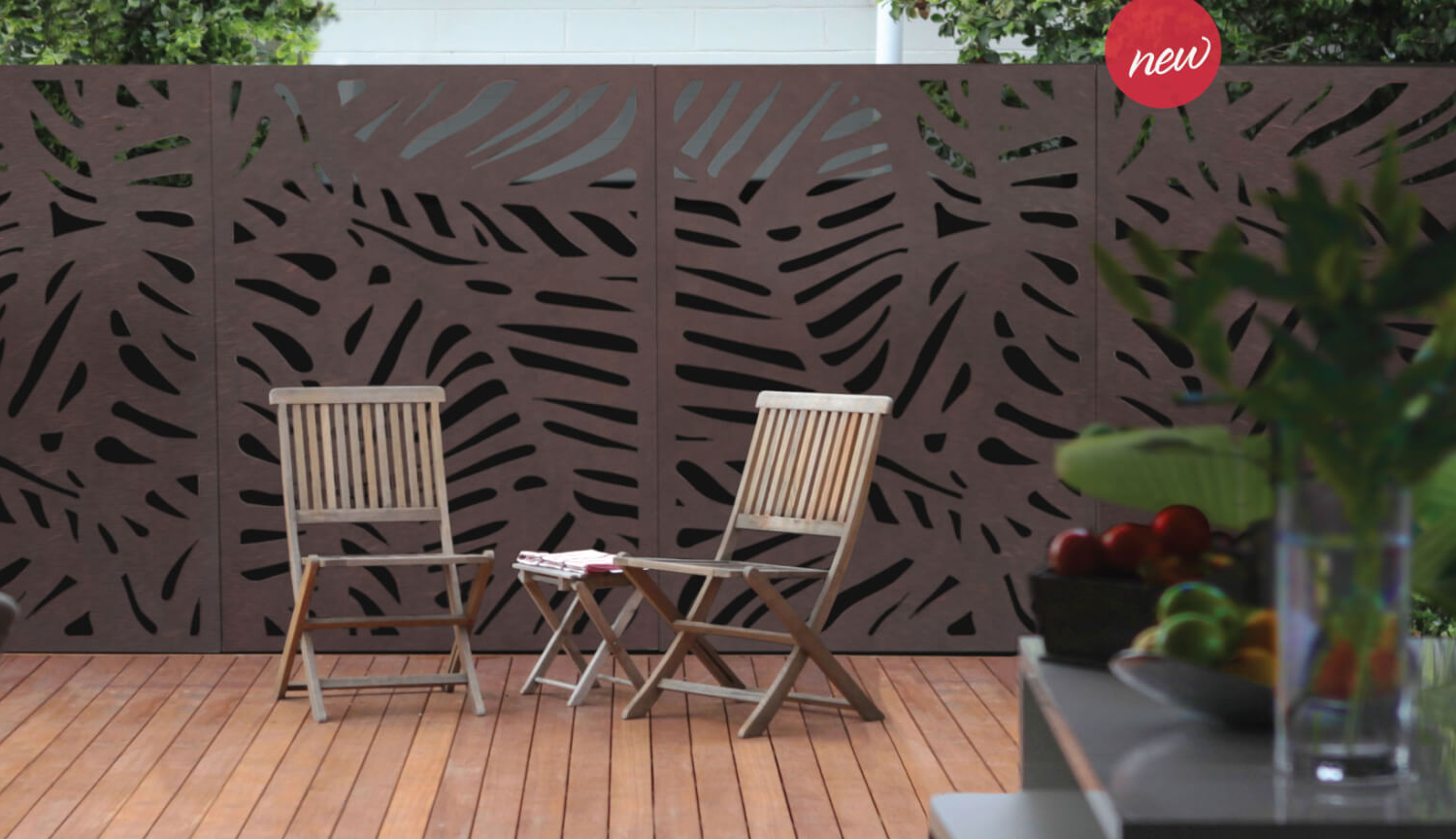 VERSATILE OUTDOOR
DECORATIVE SCREEN
NOW IN 2 SIZES

DAINTREE™ 80% 70"x48"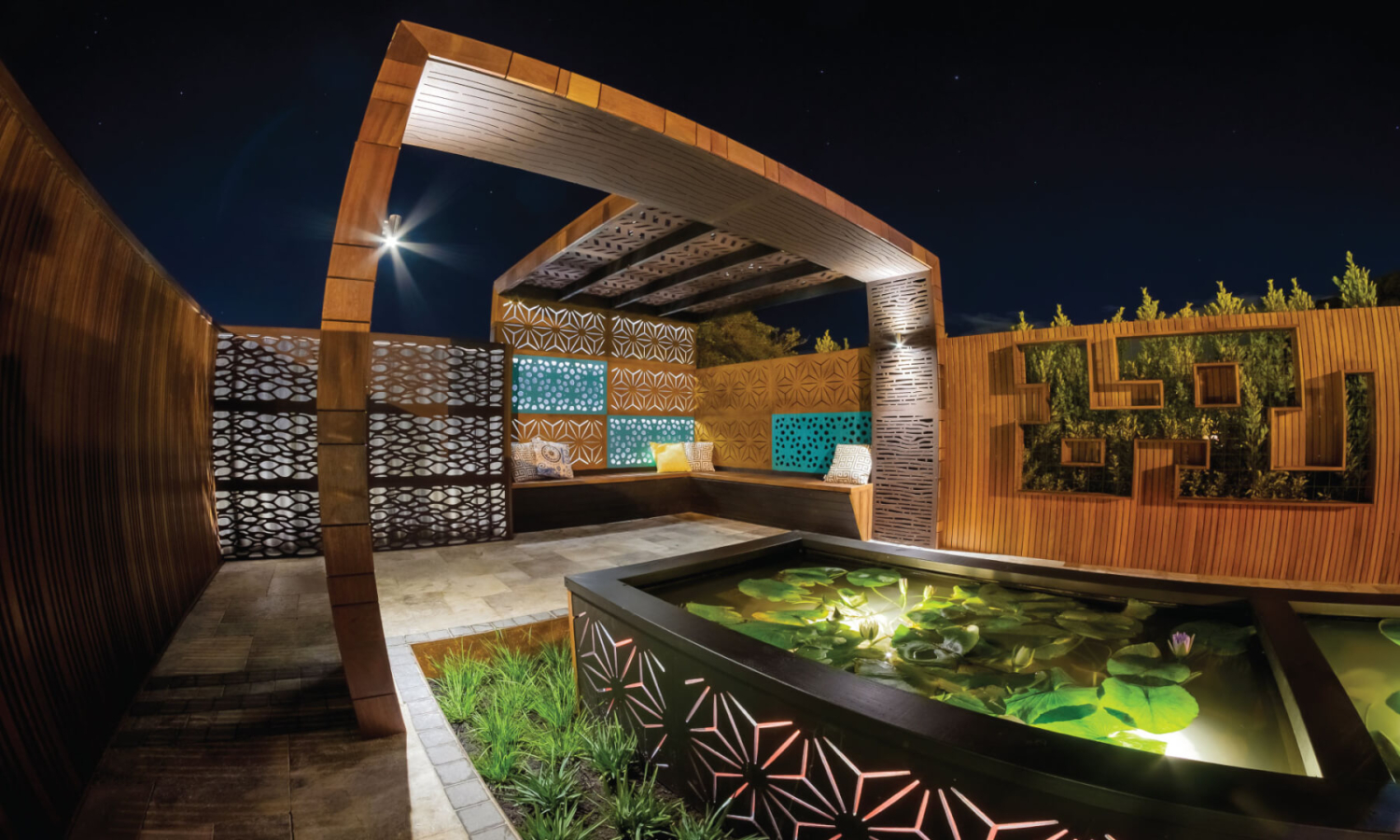 ENTERTAIN ME!
OUTDOOR SPACE
WITH A GRAND INVITATION

VARIOUS DESIGNS 48"x24" WITH LED BACKLIGHTING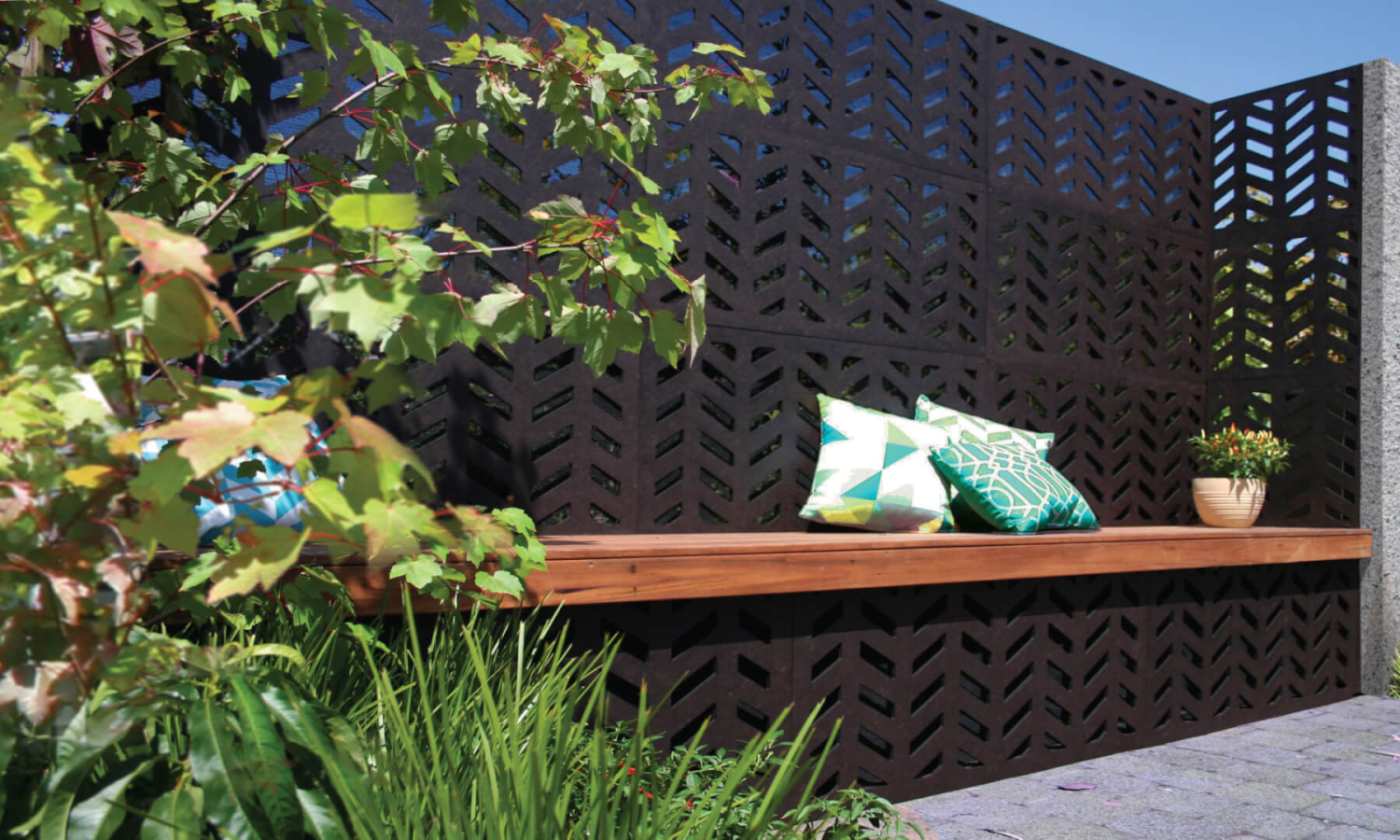 FROM CHIC TO
TRADITIONAL
DESIGNER ACCENTS

HERRINGBONE™ 80% 48"x24"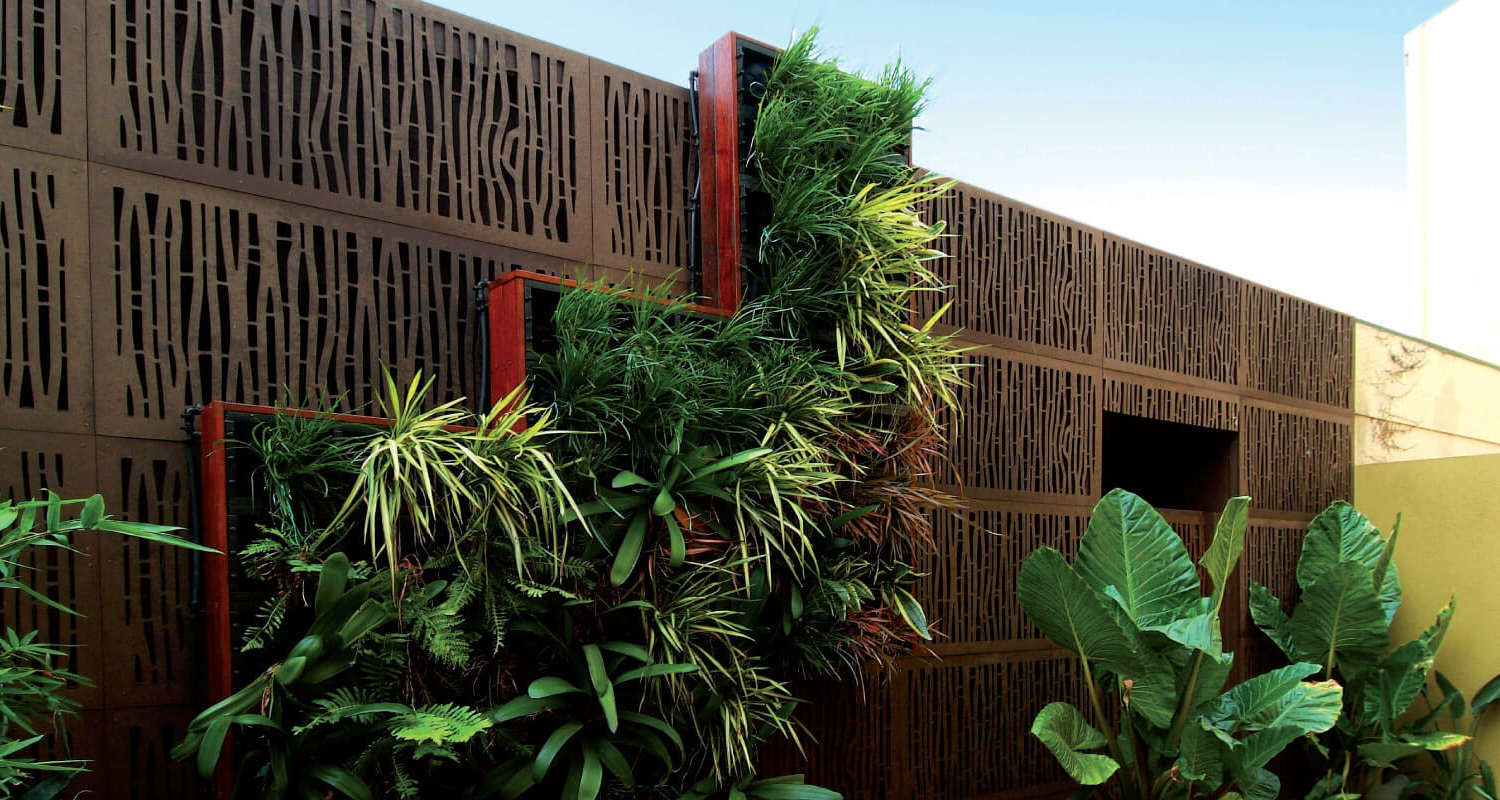 TRANSFORM ANY
SPACE INTO
A SANCTUARY

BUNGALOW™ 80% 48"x24"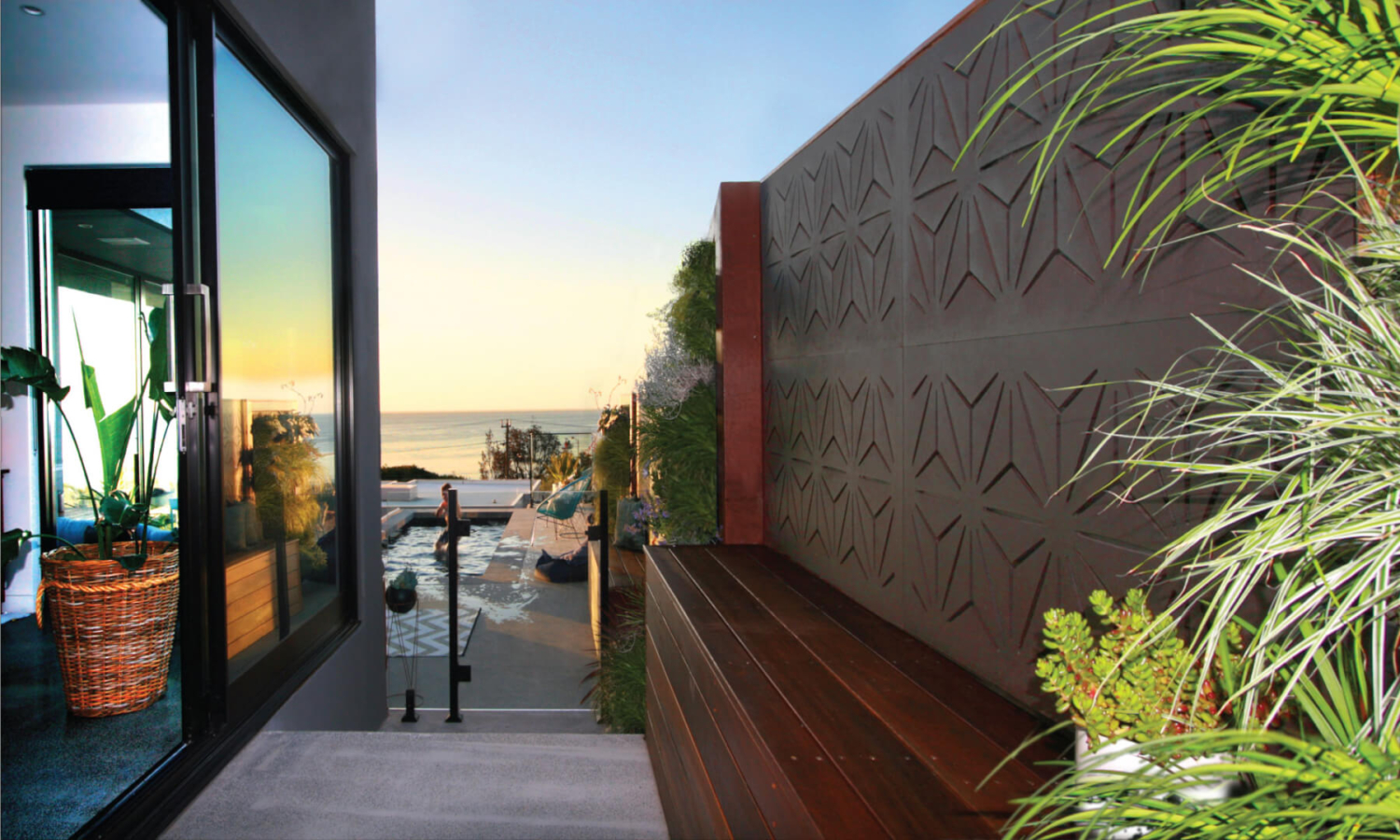 ENJOY YOUR
LIFESTYLE MORE
& YOUR NEIGHBOURS LESS

STAR ANAIS™ 90%+ 48"x24"
IN THE AMERICAN BACKYARD NEXT GENERATION,
OUTDOOR SCREENING IS A KEY DESIGN ELEMENT
The dream of the American backyard has changed to suit our everyday urban culture, and innovative architectural and landscaping products like OUTDECO® Garden Screen™, and a place of privacy to escape and get some chill-time on the deck, or entertain a few friends on a balmy summer night. We all know free time and space is becoming a precious commodity, so we want all that commodity focused 100% on lifestyle and not maintenance. The spacial efficiency and desirability of any outdoor space can be transformed by clever design elements like partition screen-walls, boundary walls and fences that also add level of architectural style and sophistication. A large tired, ugly fence,wall or utility area can seem imposing and make the space feel unloved, utilitarian and unwelcoming. Simply by treating this same space with desirable, low maintenance finishes the space will become 100% usable and inviting. Create a stunning deck area, and border this 'outdoor-room' with Outdeco screen panel walls. By using a screen feature wall you can hide the ugly fence (without a complete rebuild or neighborly dispute), you can extend the height so you have real privacy from peering eyes, or just the ugly fence top view of everyone else rooftops, bedroom windows or backyard junk. Also by defining the boundary as part of your "lifestyle area" you are claiming every inch of yard, and you can push the deck right up to the boundary or border it with a narrow planter. This way you can have the presence of garden foliage with low-maintenance and it won't dramatically eat into your deck area. Similarly many back-of-house pergolas or verandahs, stretch the width of the house and have open 'ends' that look out the fence and neighbors aspect. A decadent feature on one or both ends would block this out, making the space feel, so much more private, tranquil and special. If you get morning or afternoon sun through these areas, it can cut harsh glaring sun, create stunning cast shadows and make for pleasant natural ambient light. Being timber-based (made from 100% Australian Hardwood) the panels are versatile to almost any project and any fixing or finishing technique. Read more here on how to create basic installations.
OUTDECO NEWS

BEST OUTDOOR PRODUCT 2017!
INTERNATIONAL BUILDERS SHOW; FLORIDA JAN 2017
"Best product featured at the show."
"This is my first time seeing high design and privacy coupled together."

OUTDECO Gardenscreen™ range took out "Best Outdoor Living Product 2017" at the International Builders Show (IBS) on January 12, 2017. The National Association of Home Builders (NAHB) selected finalists in the top nine categories from the building industry. Over 400 entries were considered during the judging process. Finalists were evaluated on criteria such as innovation, functionality, and design.

The presentation of OUTDECO at IBS offered both inspirations and solutions to outdoor living design. IBS judges and show attendees visited the OUTDECO booth with amazement and enthusiasm. Attendees included home builders, architects and designers. Frequent feedback included; "Best product featured at the show.", "How can we get this for my personal yard?", "This is my first time seeing high design and privacy coupled together.", "Can't believe something so beautiful can be used outdoors." and many, many more.

The goal to launch this new concept in North America has officially proven to be well accepted by the building industry. OUTDECO USA is excited regarding these strong responses and overall success of the IBS show. Moving forward, OUTDECO plans to grow the selection and distribution. The product selection will evolve yearly to keep the designs and sizes fresh and attractive.
BACKLIT SCREEN FEATURES STAR OF AWARD WINNING LANDSCAPE DESIGN


ENTERNTAIN ME
GARDENS THAT TRANSFORM AT NIGHT


IN THE NIGHT GARDEN
LED BACKLIT BACKYARD BLING


24/7 DECADENCE
OUTDOOR STYLE FOR EVERY HOUR OF THE DAY



CREATE YOUR OWN MOOD
OPTIONS IN LED LIGHTING ARE ENDLESS



SPOILT FOR CHOICE
USER-FRIENDLY PANELS OFFER SO MANY COLORS AND STYLES

PERTH AUSTRALIA GARDEN FEST. GOLD MEDAL WINNERS / PERGOLA SCREENS / BACKLIT SCREENS / PAINTED SCREENS
WOW! Stunning work landscape with a focus on 24/7 lifestyle! Apart from the fact I just want this landscape in my backyard, this is a great example of how beautiful natural materials, design and craftsmanship transform a space. The boxes are all ticked for; opulent use of space; use of natural surfaces that are both decadent and user-friendly; the space is lovingly enclosed with screening of both natural foliage and architectural feature screening without encroaching on the living area or the stunning skyline.

SCREENING; It's also a great showcase of OUTDECO screening with a style or mood for every project and position. The boundary fences and pergola- shelter structure could be very uninviting utilitarian features, but they've been expertly appointed with feature screens to lift their function and appearance to an architectural level and compliment the scene.PAINTED COLORS; A few random splashes of poppy color amongst the soft natural hues of the garden vista(Outdeco Garden screen painted with common exterior acrylics) show how you add some ultra-modern architectural accentsBACK-LIGHTING; The pictures speak for themselves, but even just a few small accents of back-lighting (or other lighting effects) can transform your outdoor space at night. The beauty of 'the outdoor room' (your bakyard) over every other living area in your residence is that it is has a 1000 moods for every minute of the day and seasons, and back-lighting is just one way to extend your love and functional use of this space.
GARDEN SCREEN & OUTDOOR INSTALLATION EXAMPLES FROM THE PROJECT GALLERY

AUS LIFESTYLE TV
OUTDECO COMES INTO ITS OWN IN FASTPACE  RENOVATION 'FLIP'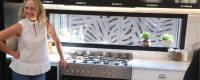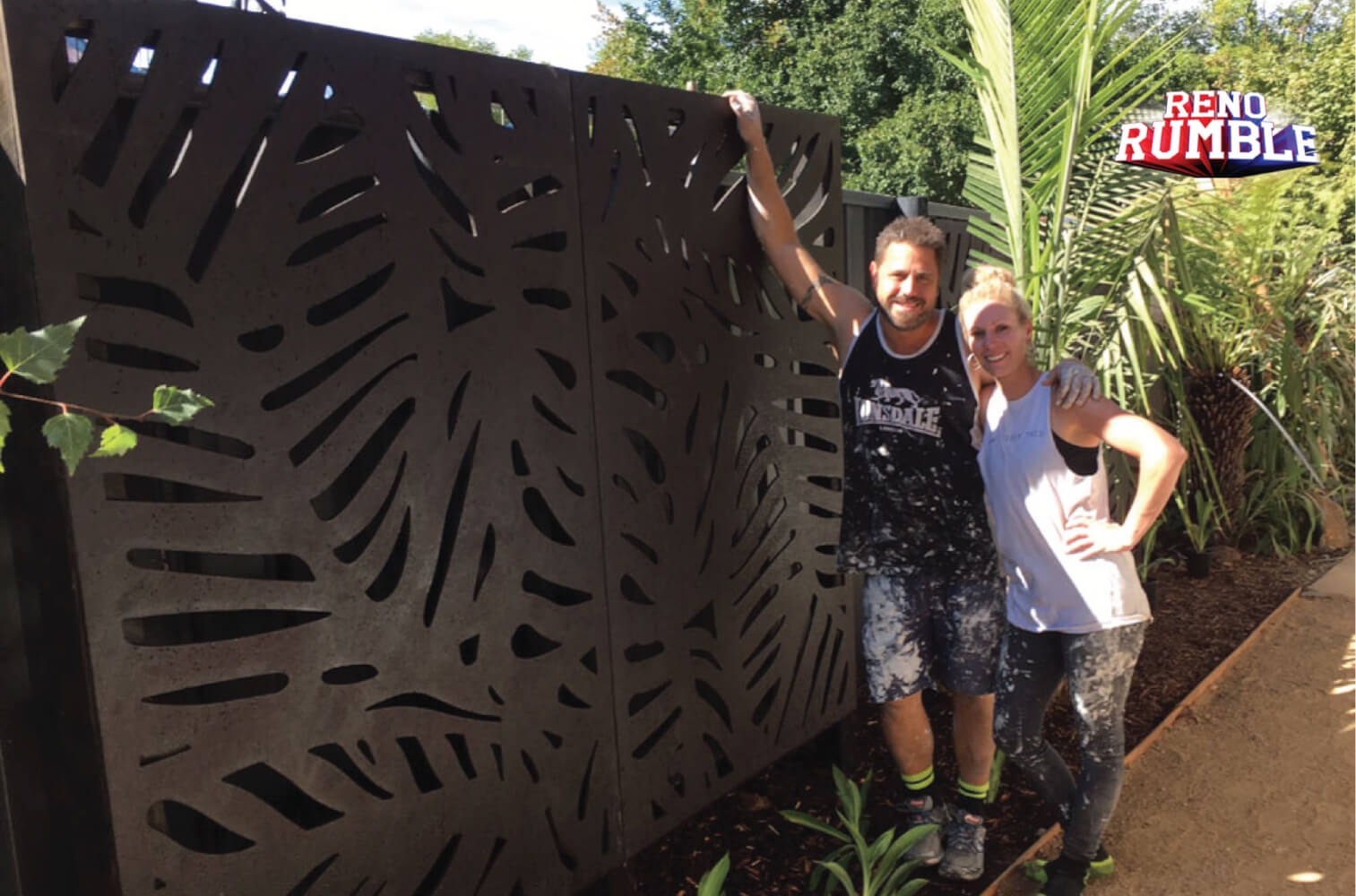 NATIONAL RENOVATION CHALLENGE
OUTDECO CREATES INSTANT MAKEOVER ON PROPERTY BOUNDARIES

THE CONTRACTORS LOVE IT
SIMPLE EASY FRAMING, UP IN NO TIME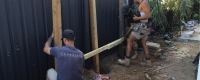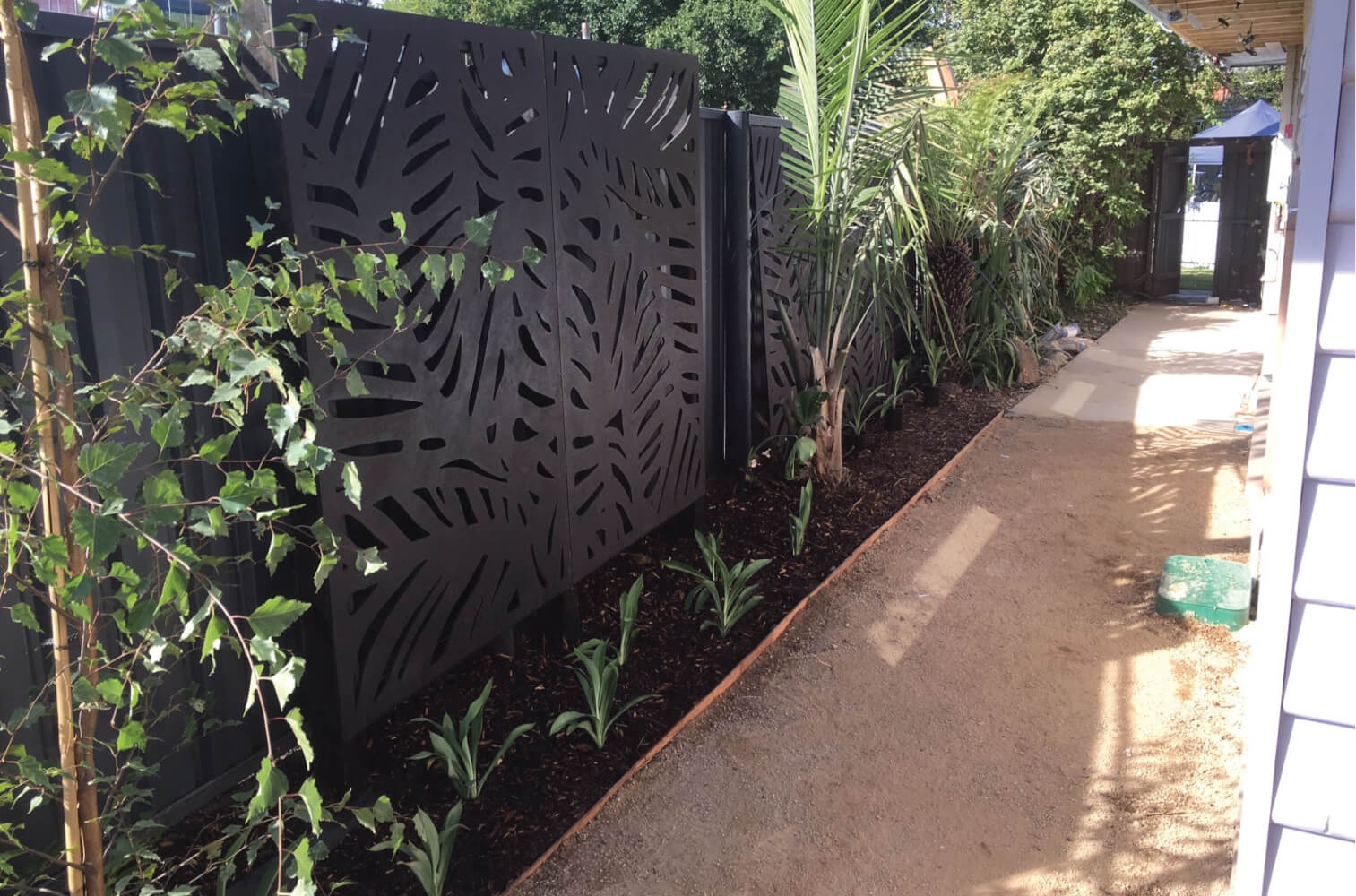 DAINTREE MAKES INSTANT IMPACT
OUTDOOR STYLE FOR EVERY HOUR OF THE DAY

EXTERIOR SCREENS COMPLETE THE VIEW ON AWARD WINNING INTERIOR
USER-FRIENDLY PANELS OFFER SO MANY COLORS AND STYLES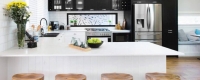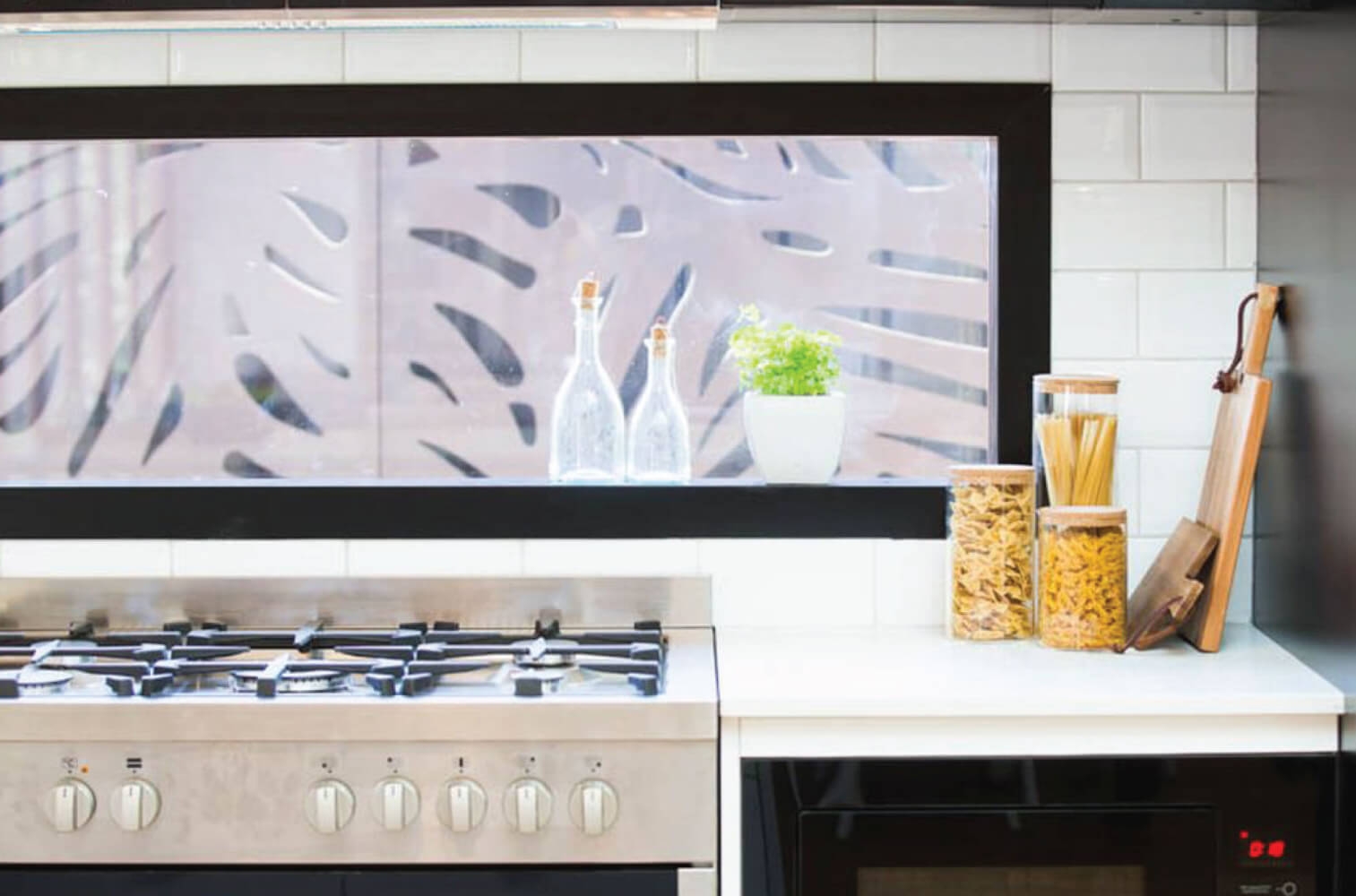 EXTERIOR SCREENS COMPLETE THE VIEW ON AWARD WINNING INTERIOR
USER-FRIENDLY PANELS OFFER SO MANY COLORS AND STYLES
NEW DAINTREE 70″x48″ PATTERN SHOWCASED ON AUS TVs RENO RUMBLE
Grand Final week on Reno Rumble, and we love that Scott and Nadia chose Outdeco Garden Screen as outdoor backdrop thru the galley window in their fabulous designer kitchen. Here's an inside look at BEFORE and AFTER story of OUTDECO brand new 70″X48″ range on RENO RUMBLE.

This job shows off a classic use of OUTDECO outdoor screens. To get the most out of an open-plan indoor-outdoor urban living area, window views are key to filling the interior with natural light and letting the indoor and outdoor spaces merge, All the while the whole space maintains complete privacy, even though the urban boundary is an arms length away.

CONSTRUCTION; The 70″x48″ works a dream for the Franklin Landscape Crew on this fence screen feature. With a simple timber frame consisting of 3 cypress pine posts and 2 horizontals set at screen extents, it doesn't get easier or faster to install.
BROWSE ENTIRE SCREEN RANGE BY DESIGN