BACKLIT SCREEN FEATURES STAR OF AWARD WINNING LANDSCAPE DESIGN


ENTERNTAIN ME
GARDENS THAT TRANSFORM AT NIGHT


IN THE NIGHT GARDEN
LED BACKLIT BACKYARD BLING


24/7 DECADENCE
OUTDOOR STYLE FOR EVERY HOUR OF THE DAY



CREATE YOUR OWN MOOD
OPTIONS IN LED LIGHTING ARE ENDLESS



SPOILT FOR CHOICE
USER-FRIENDLY PANELS OFFER SO MANY COLORS AND STYLES

WOW! Stunning work landscape with a foucs on 24/7 lifestyle! Apart from the fact I just want this landscape in my backyard, this is a great example of
READ MORE >
how beautiful natural materials, design and craftsmanship transform a space. The boxes are all ticked for; opulent use of space; use of natural surfaces that are both decadent and user-friendly; the space is lovingly enclosed with screening of both natural foliage and architectural feature screening without encroaching on the living area or the stunning skyline. SCREENING; It's also a great showcase of OUTDECO screening with a style or mood for every project and position. The boundary fences and pergola- shelter structure could be very uninviting utilitarian features, but they've been expertly appointed with feature screens to lift their function and appearance to an architectural level and compliment the scene. PAINTED COLOURS; A few random splashes of poppy colour amongst the soft natural hues of the garden vista(Outdeco Garden screen painted with common exterior weathershield acrylics) show how you add some ultra-modern architectural accents BACKLIGHTING; The pictures speak for themselves, but even just a few small accents of backlighting (or other lighting effects) can transform your outdoor space at night. The beauty of 'the outdoor room' (your bakyard) over every other living area in your residence is that it is has a 1000 moods for every minute of the day and seasons, and backlighting is just one way to extend your love and functional use of this space.

AUS LIFESTYLE TV
OUTDECO COMES INTO ITS OWN IN FASTPACE  RENOVATION 'FLIP'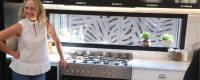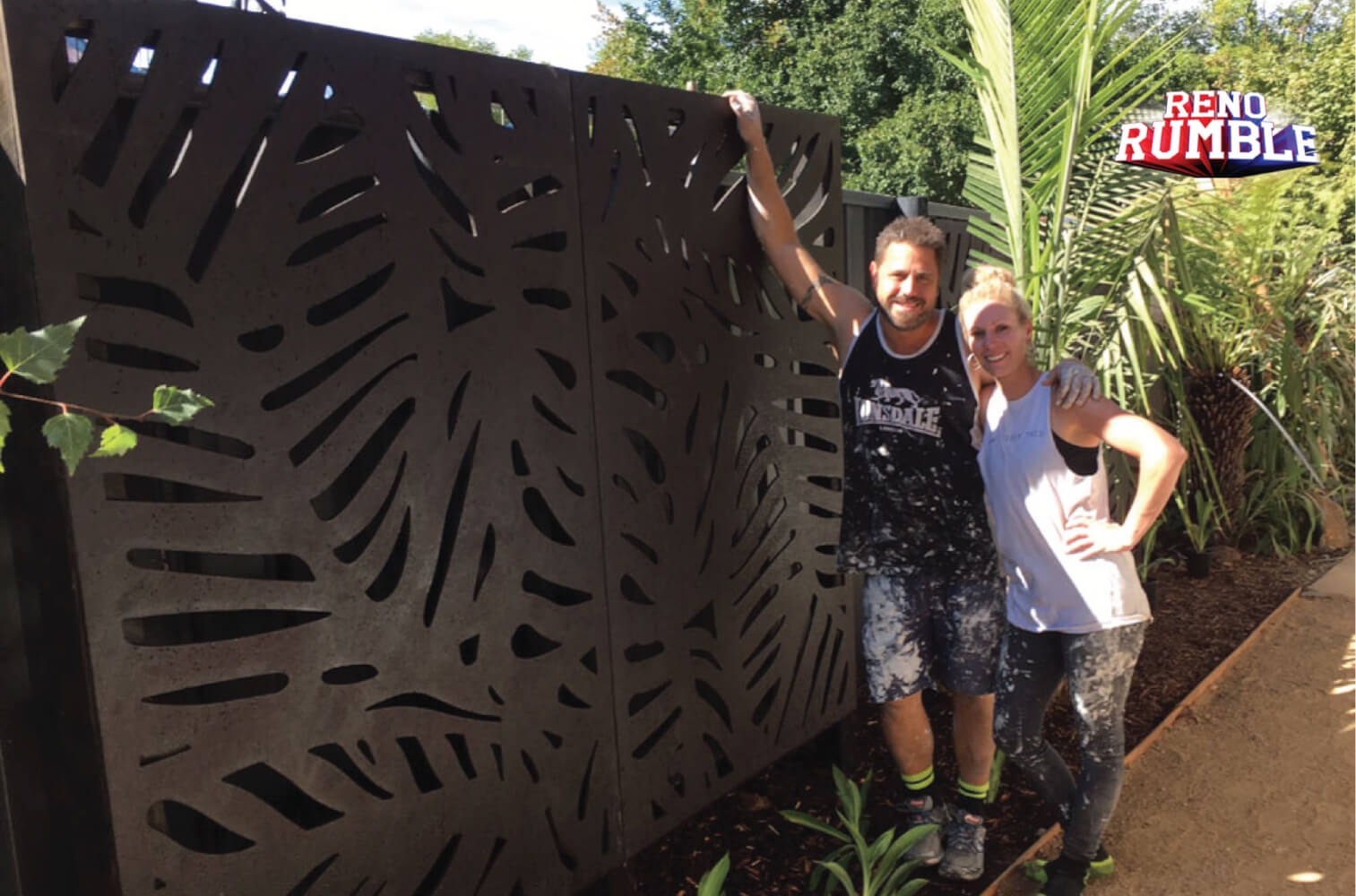 NATIONAL RENOVATION CHALLENGE
OUTDECO CREATES INSTANT MAKEOVER ON PROPERTY BOUNDARIES

THE CONTRACTORS LOVE IT
SIMPLE EASY FRAMING, UP IN NO TIME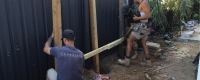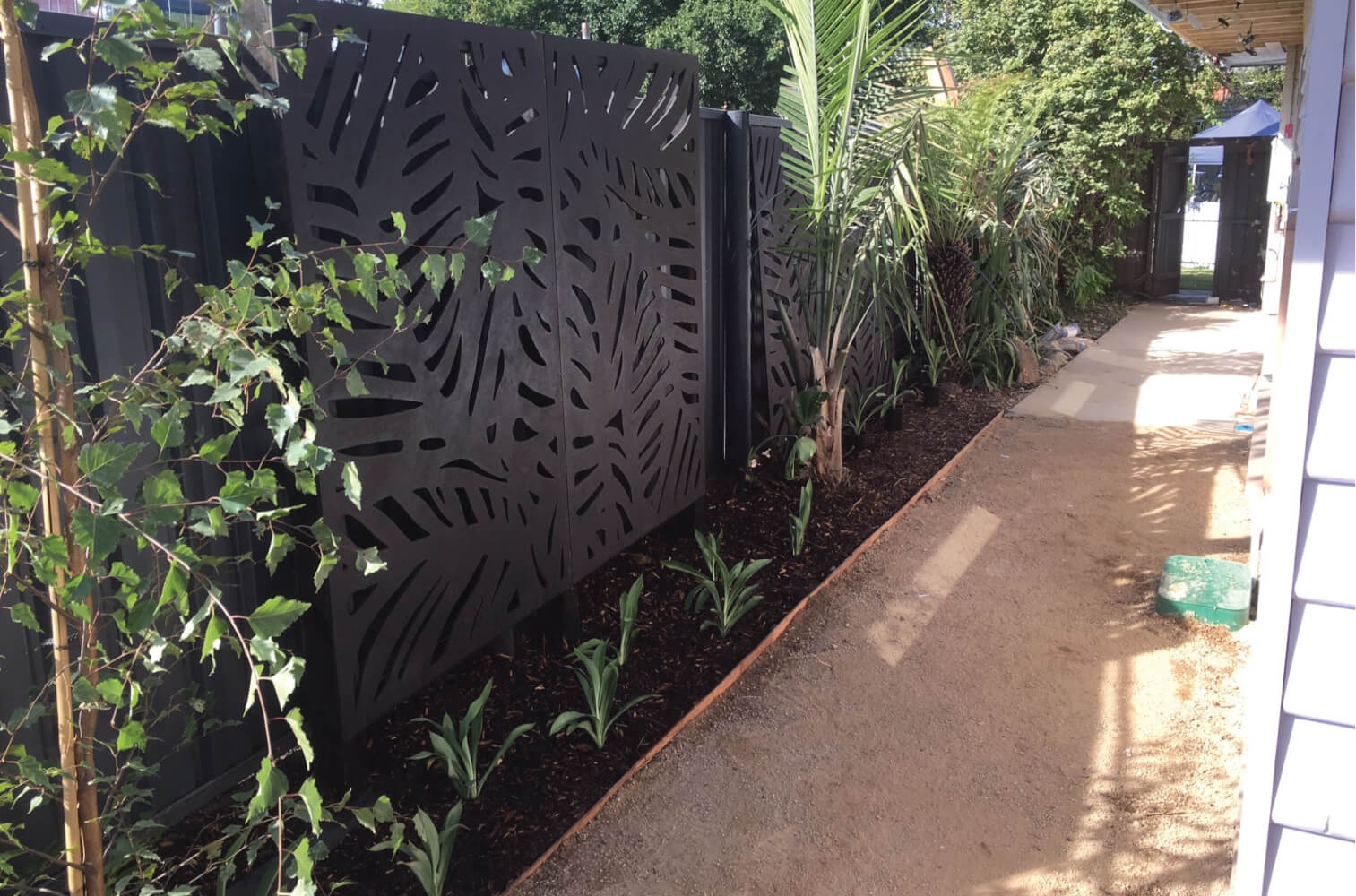 DAINTREE MAKES INSTANT IMPACT
OUTDOOR STYLE FOR EVERY HOUR OF THE DAY

EXTERIOR SCREENS COMPLETE THE VIEW ON AWARD WINNING INTERIOR
USER-FRIENDLY PANELS OFFER SO MANY COLORS AND STYLES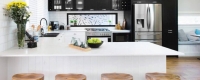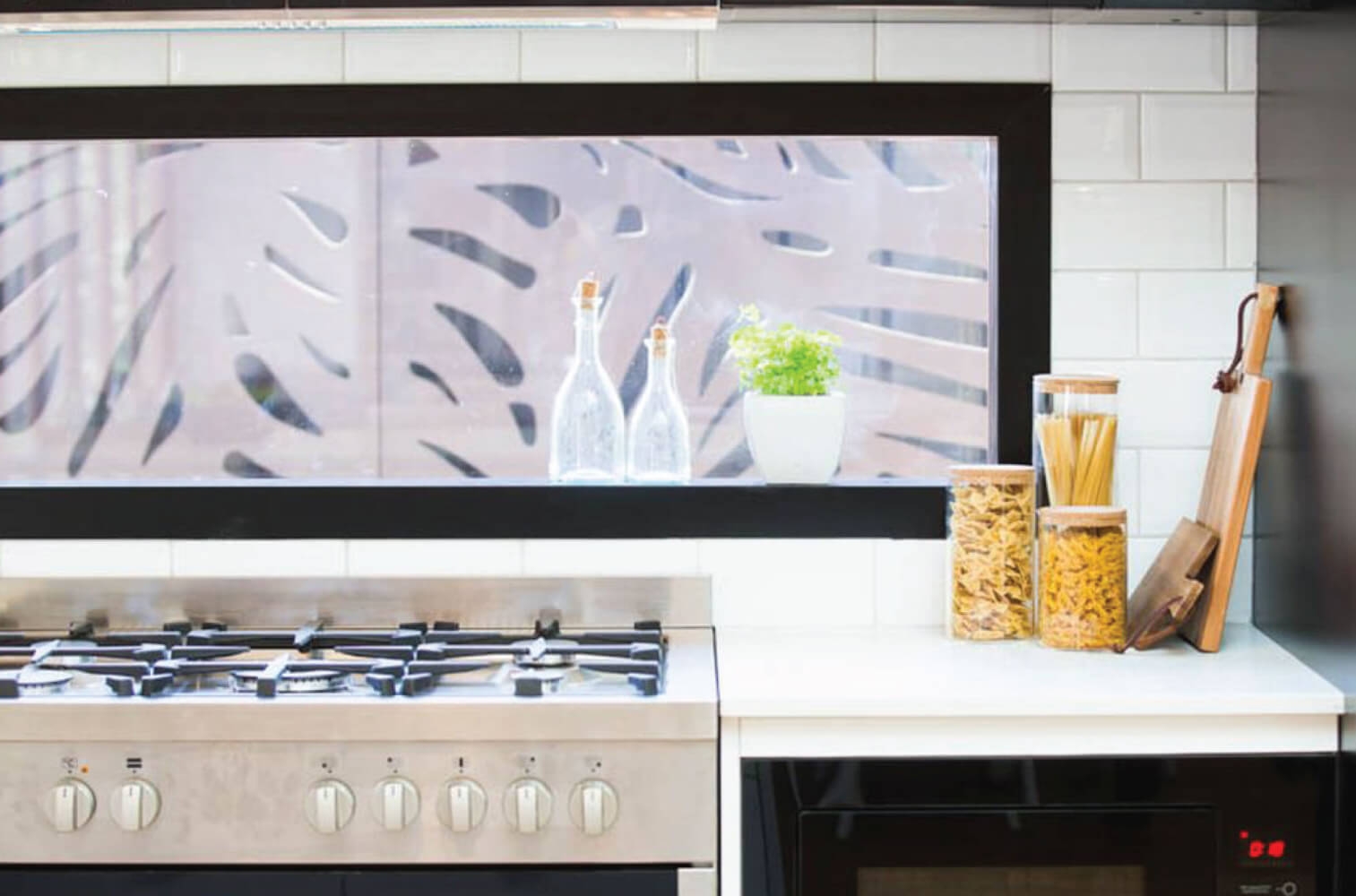 EXTERIOR SCREENS COMPLETE THE VIEW ON AWARD WINNING INTERIOR
USER-FRIENDLY PANELS OFFER SO MANY COLORS AND STYLES
Grand Final week on Reno Rumble, and we love that Scott and Nadia chose Outdeco Gardenscreen as outdoor backdrop thru the galley window in their fabul
READ MORE >
ous designer kitchen. Here's an inside look at BEFORE and AFTER story of OUTDECO brand new 70″X48″ range on RENO RUMBLE. This job shows off a classic use of OUTDECO outdoor screens. To get the most out of an open-plan indoor-outdoor urban living area, window views are key to filling the interior with natural light and letting the indoor and outdoor spaces merge, All the while the whole space maintains complete privacy, even though the urban boundary is an arms length away. CONSTRUCTION; The 70″x48″ works a dream for the Franklin Landscape Crew on this fence screen feature. With a simple timber frame consisting of 3 cypress pine posts and 2 horizontals set at screen extents, it doesn't get easier or faster to install.

more: NEW SCREEN RANGE

more: DAINTREE™ 70″x48″ Screen Panel
HIGHLIGHTS ACROSS THE RANGE :
A DYNAMIC RANGE OF STYLE AND APPLICATIONS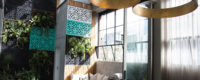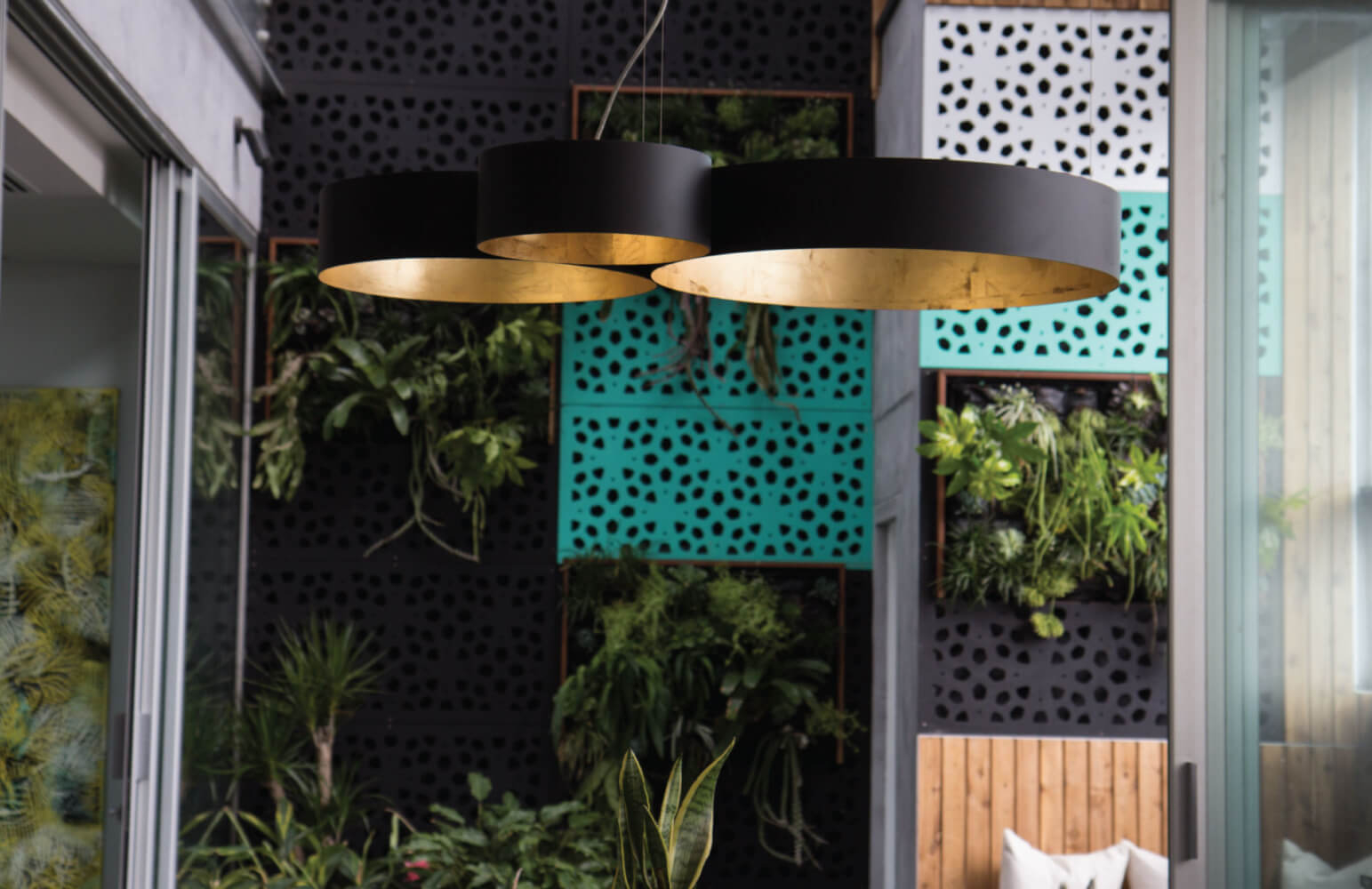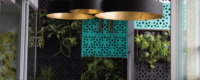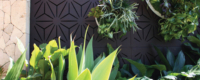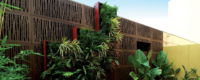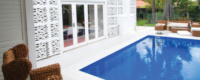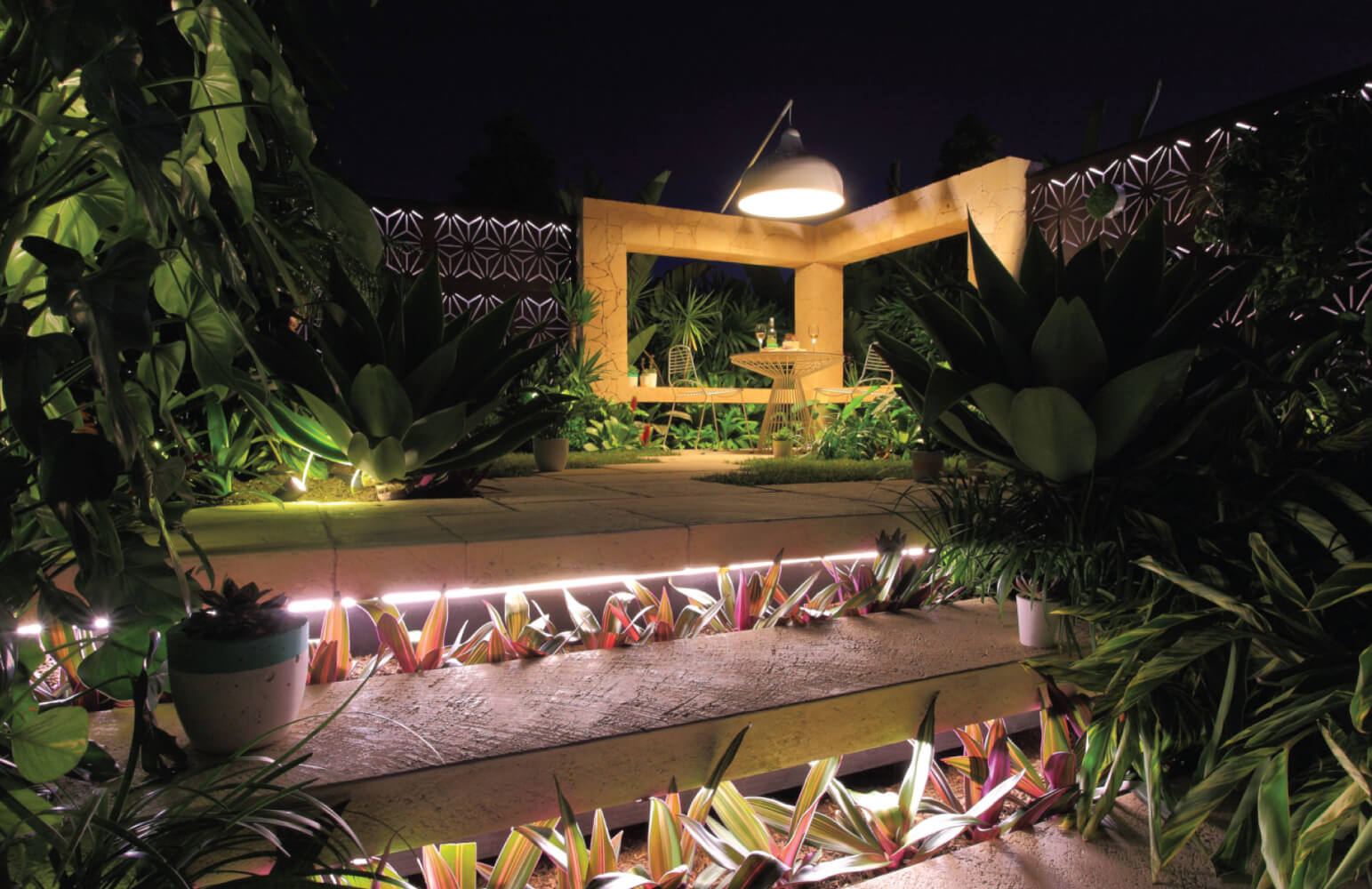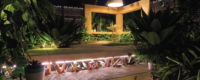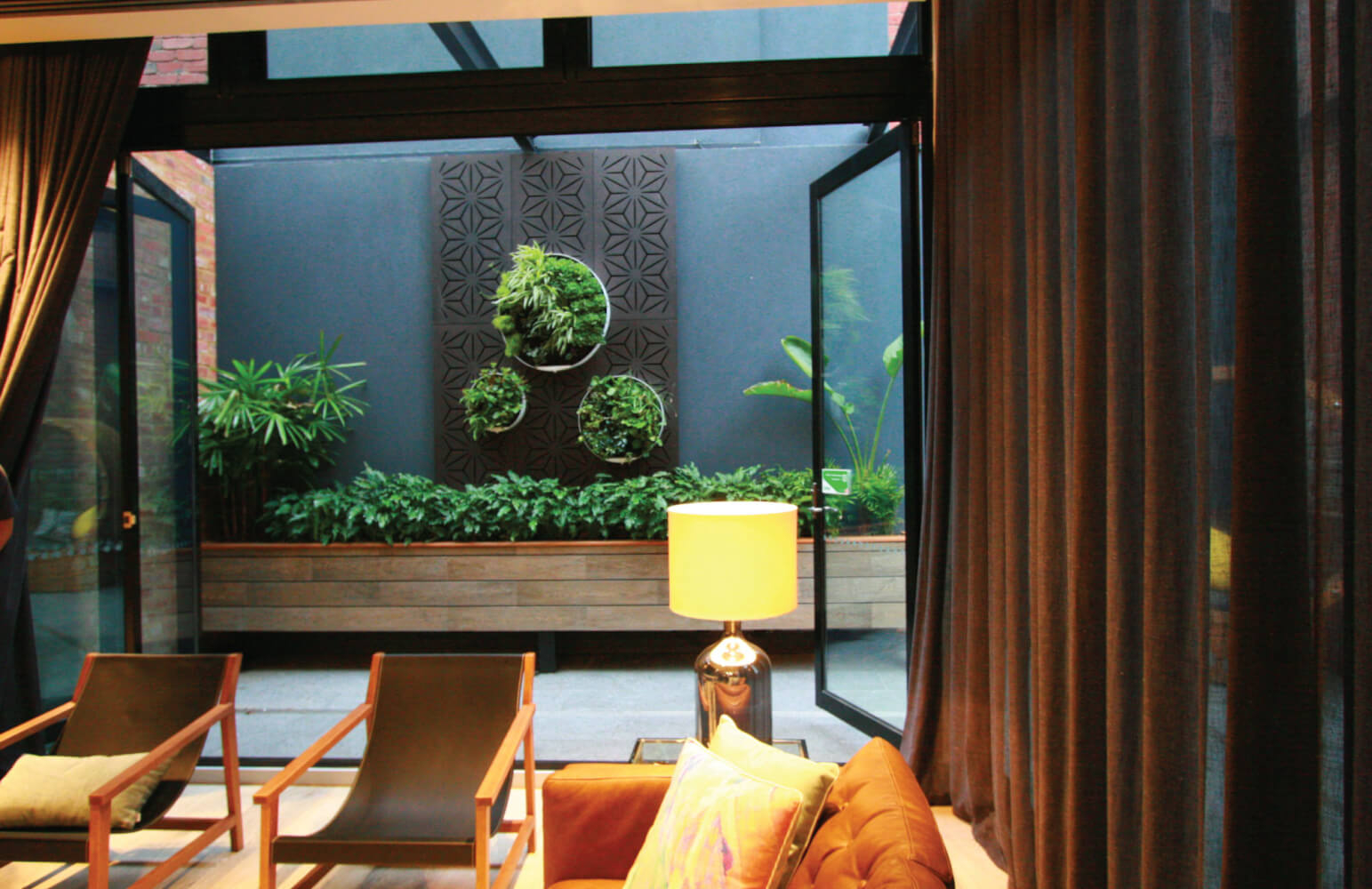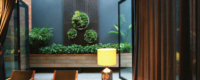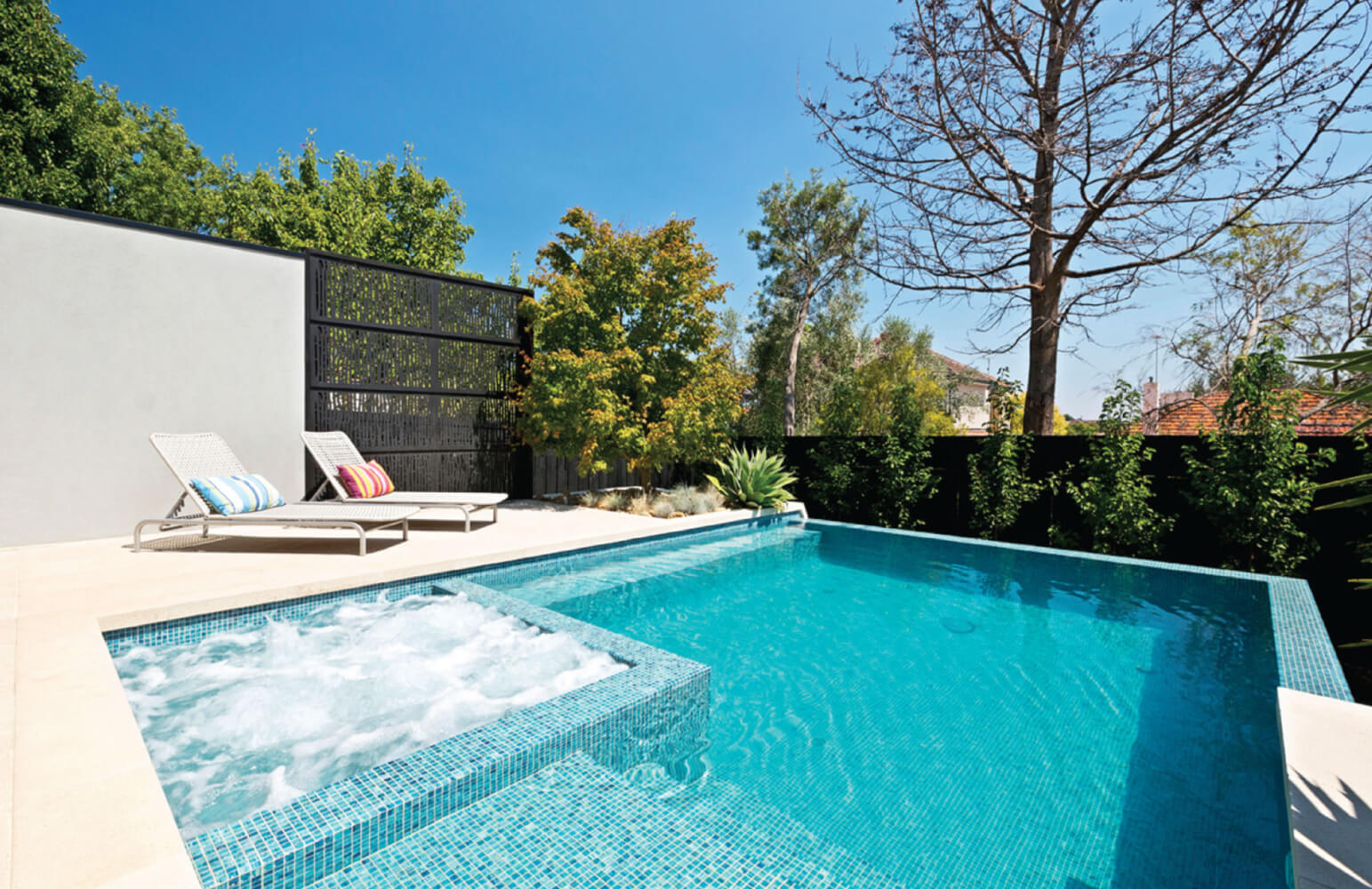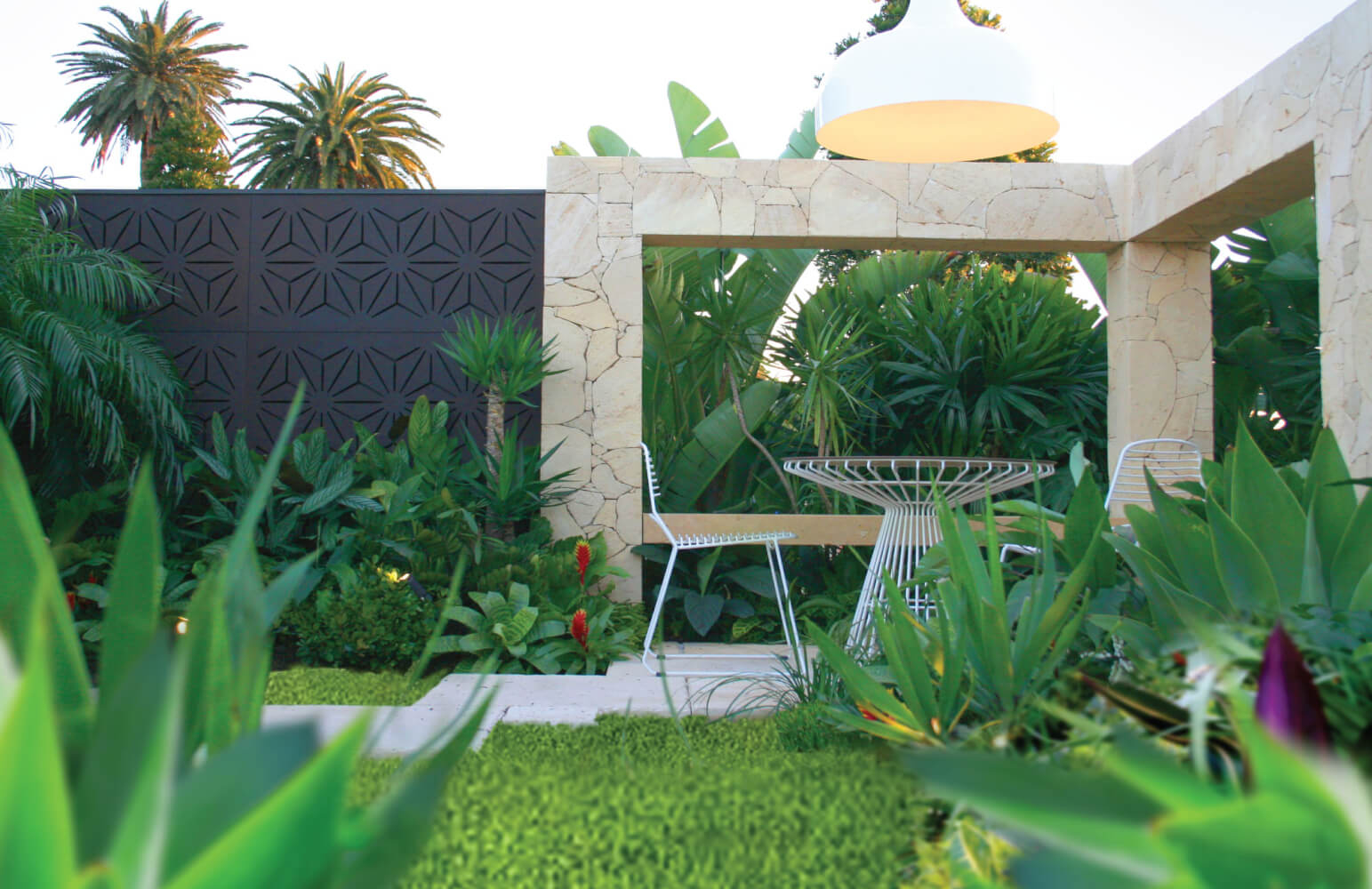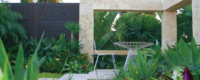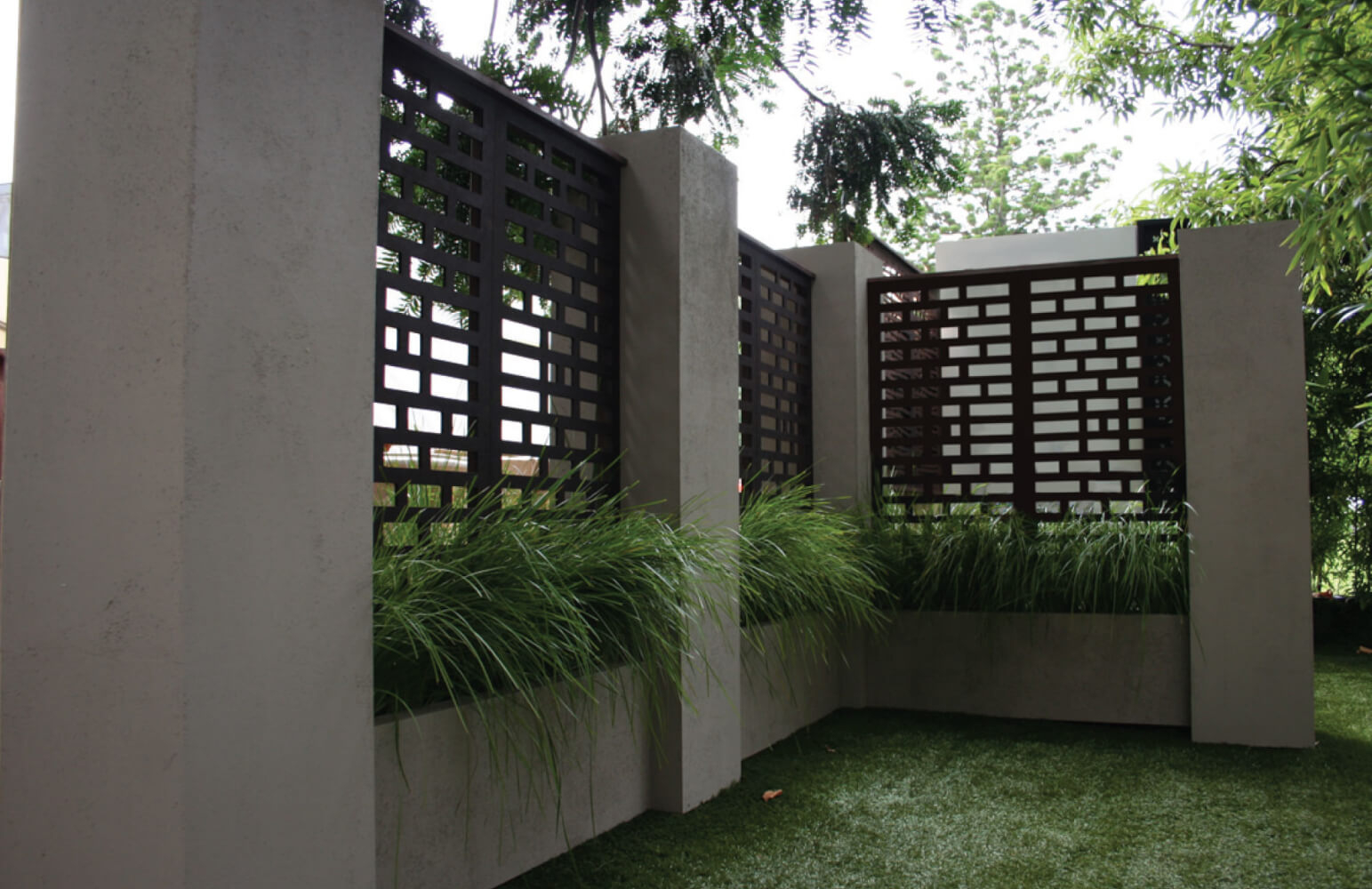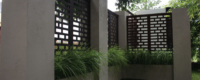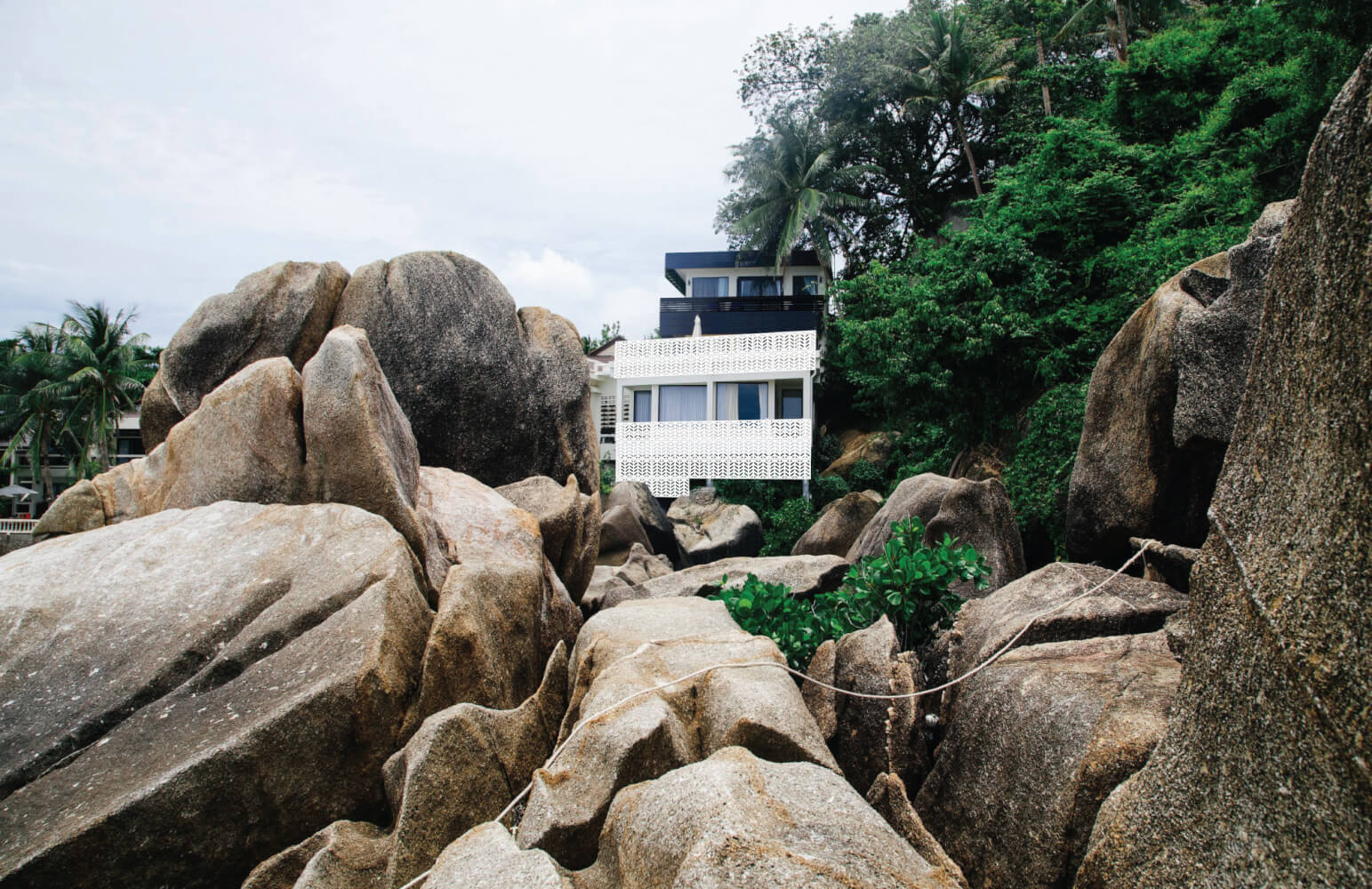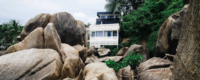 RECENT PROJECT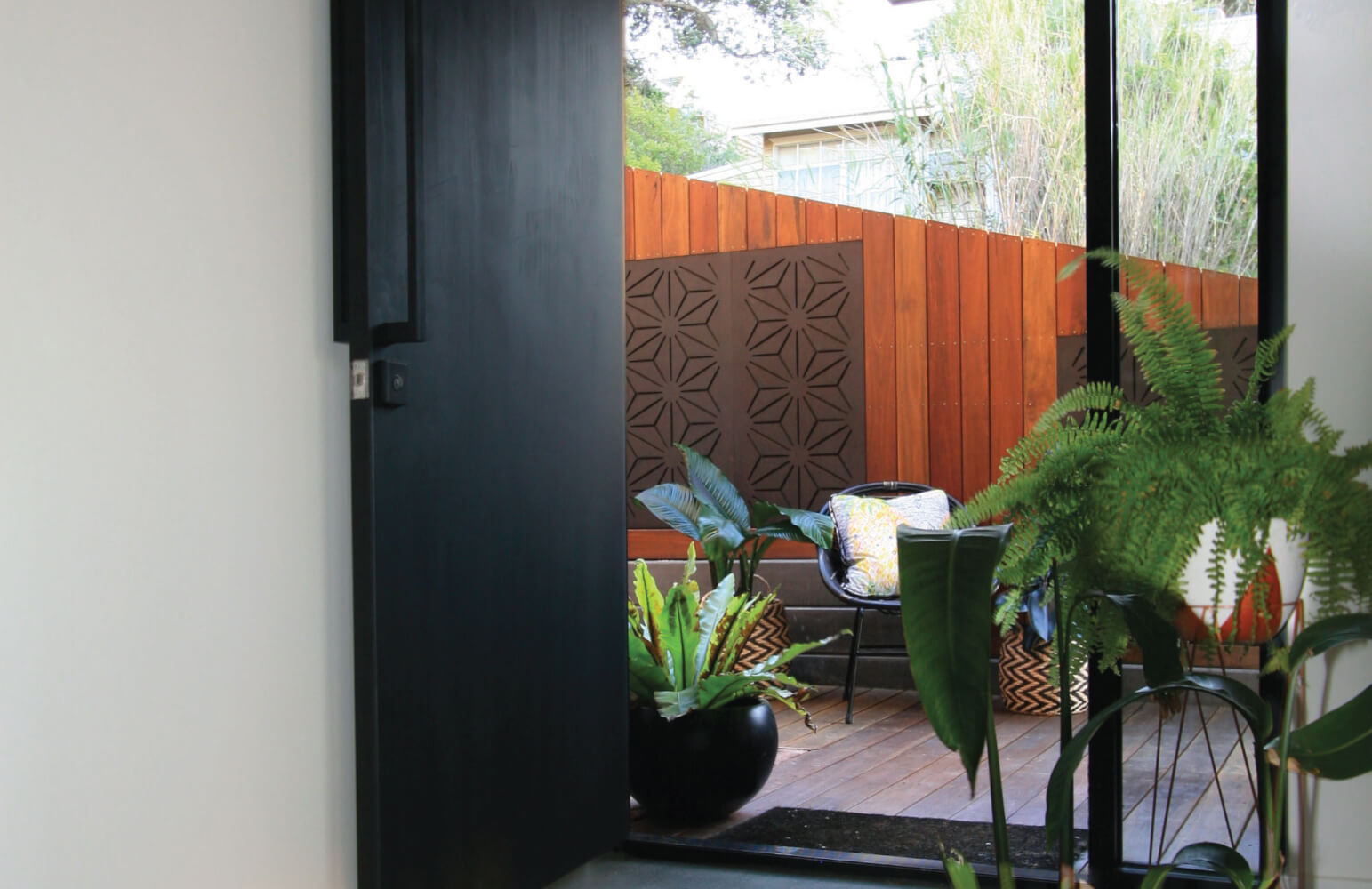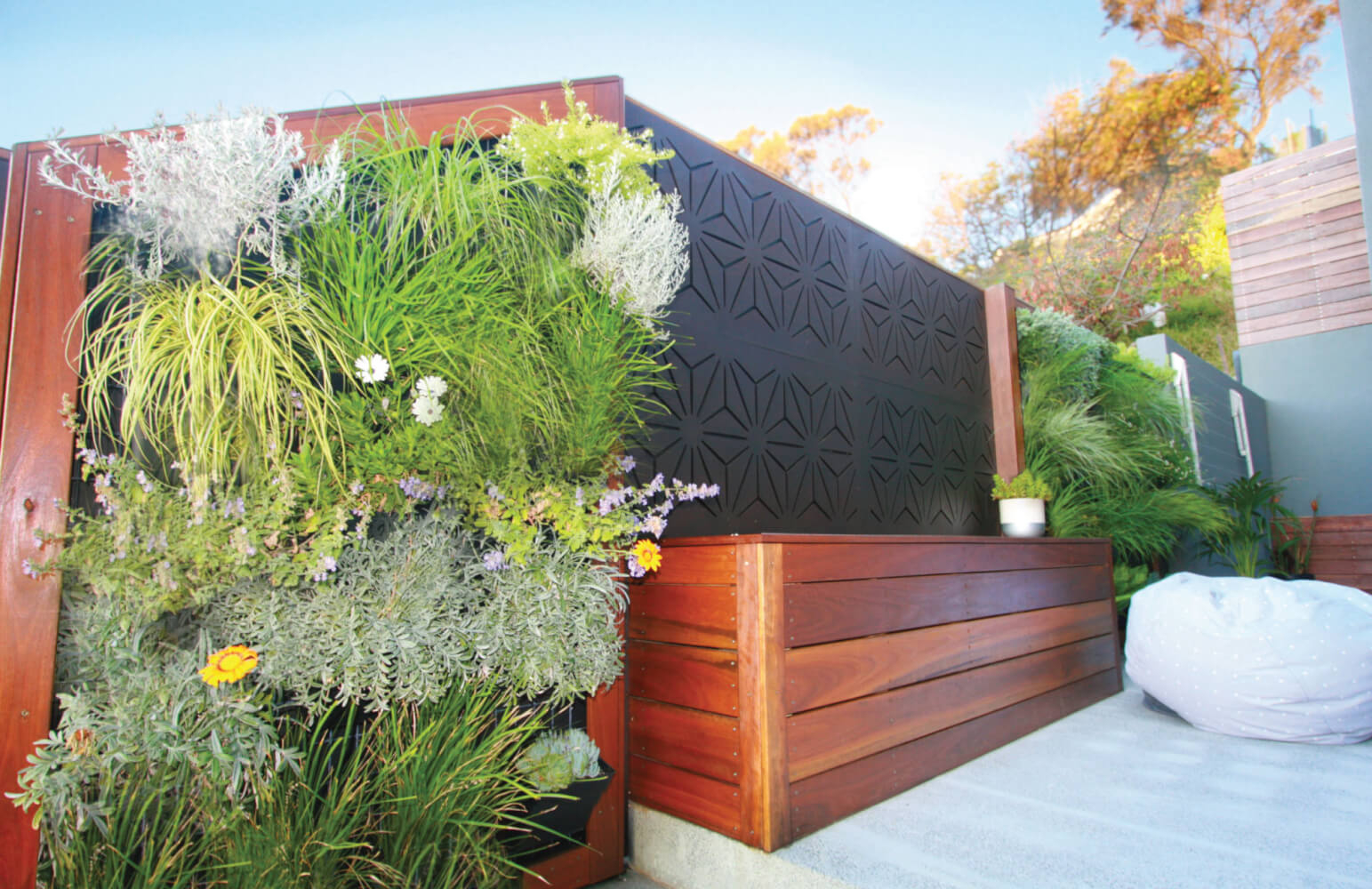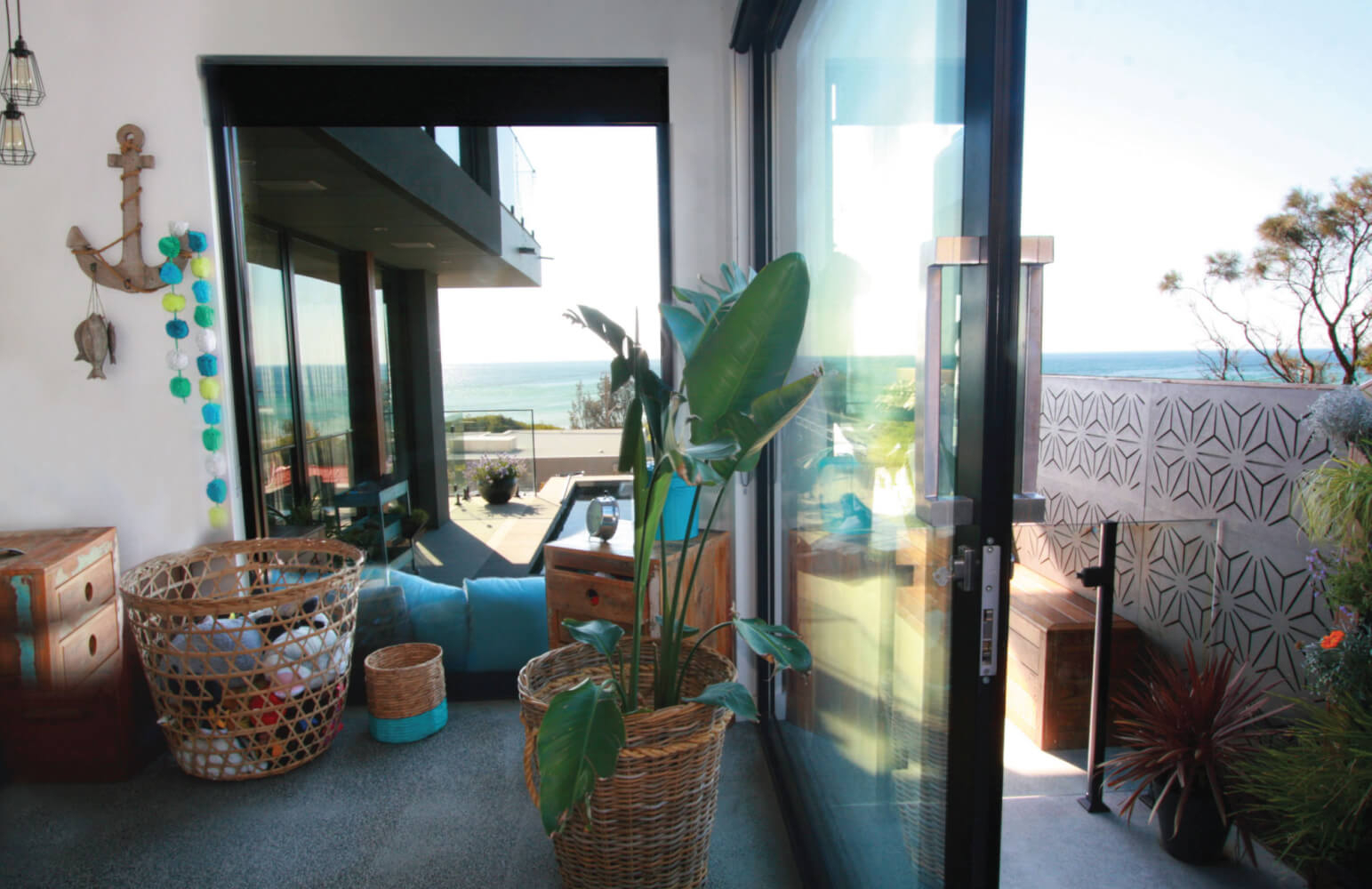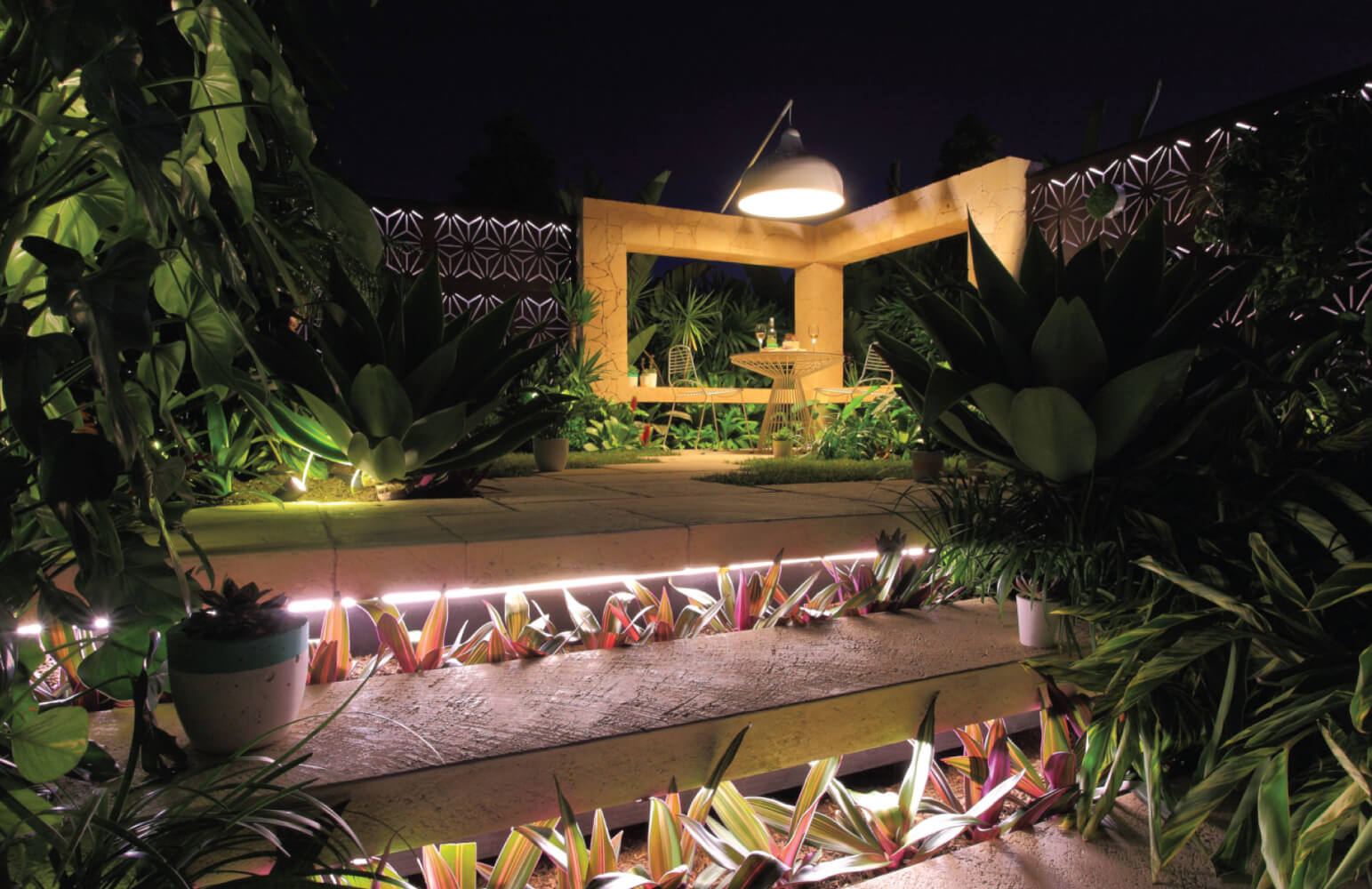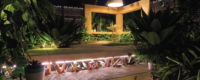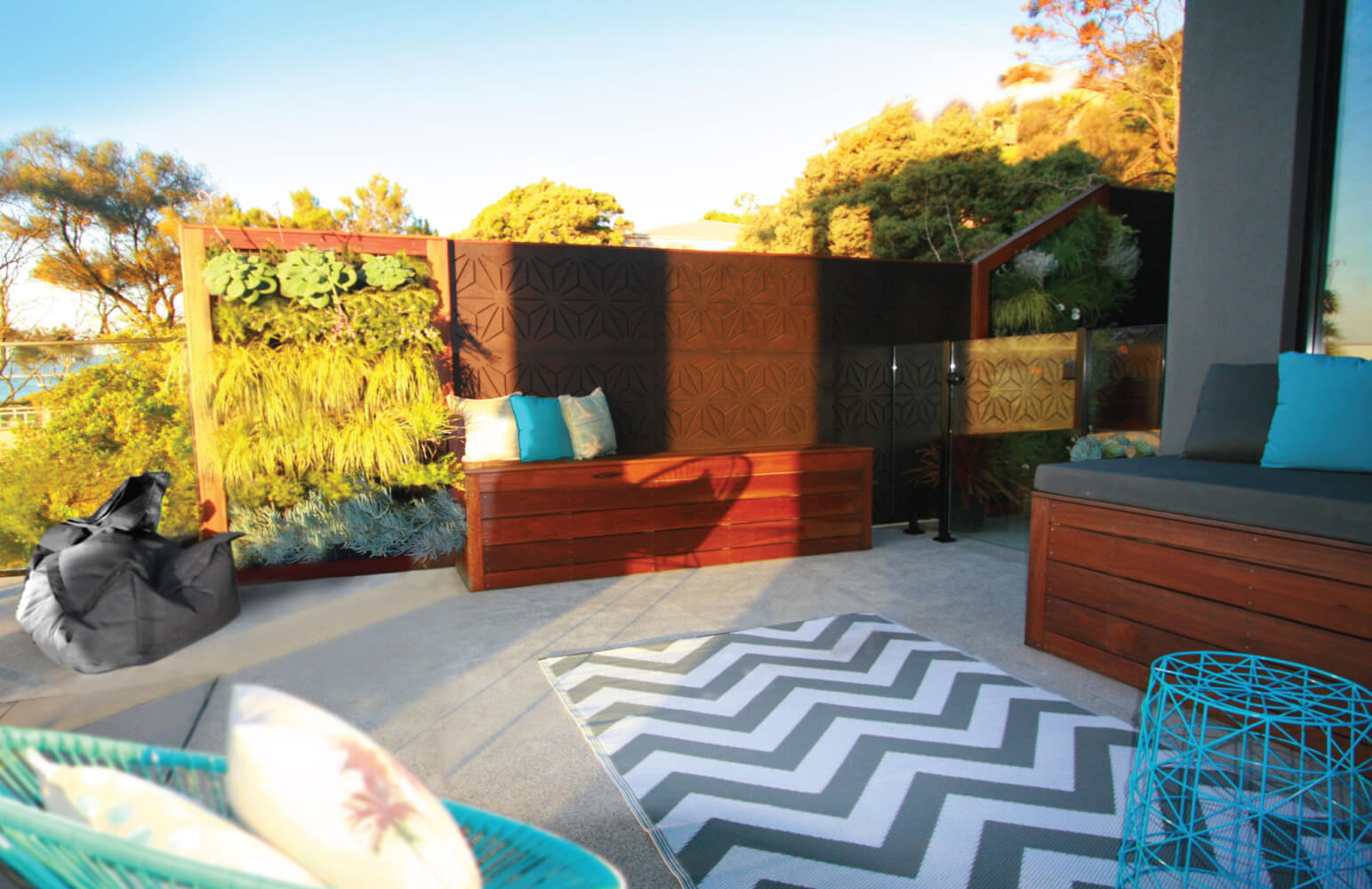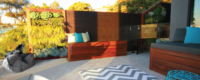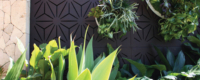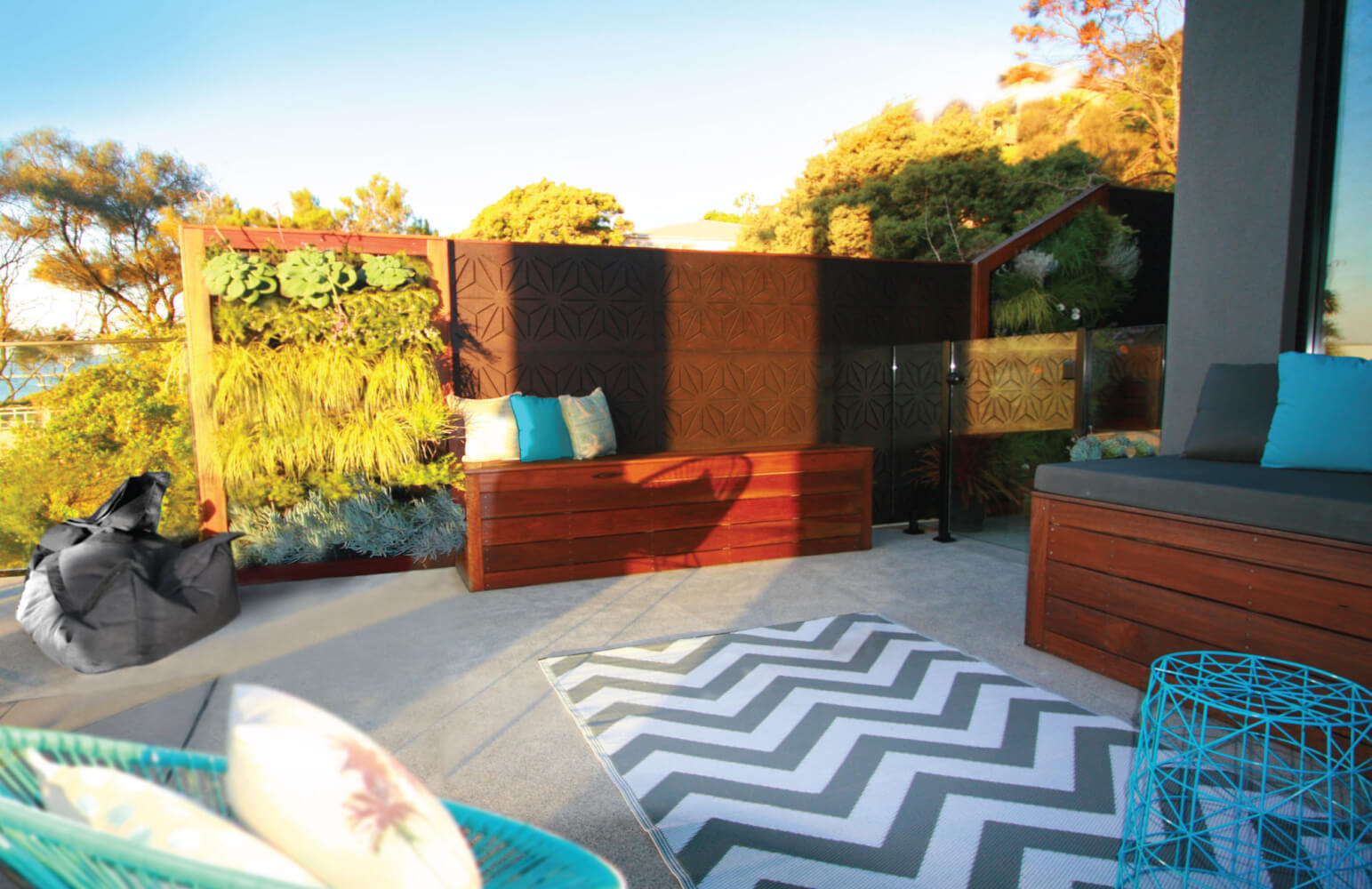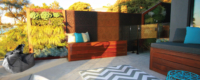 RECENT PROJECT : STAR ANAIS™ IN MALIBU STYLE CLIFFTOP CHALLENGE
STAR ANAIS™ 90%+ High Privacy design is used as a decorative walling and boundary-fence screening detail around this stunning, but challenging beachside clifftop terraced property. Dressing and screening the narrow and terraced flanks of the property boundary in an architectural manor was critical to allowing the space to work. Even though the property has a large horizon-like poolside terrace and amazing sea-fronted balconies on 2 levels, the very steep block had to be landscaped with narrow terraced flanks down each side of the dwelling and, neighbours were fast developing in on each side. So these appealing screen-walls were key to allowing the building design to open up with maximum glass outlook, in all directions whilst the side walls created a private and dappled indoor/outdoor alcove down each side. See here view from kids bedroom…what cool chill-out spot after school!

BEST OUTDOOR PRODUCT 2017!
INTERNATIONAL BUILDERS SHOW; FLORIDA JAN 2017
"Best product featured at the show."
"This is my first time seeing high design and privacy coupled together."
THE LATEST RELEASES
THE SAME DECORATIVE SCREEN LOOK NOW IN 70″x48″ & 48″x24″ FORMATS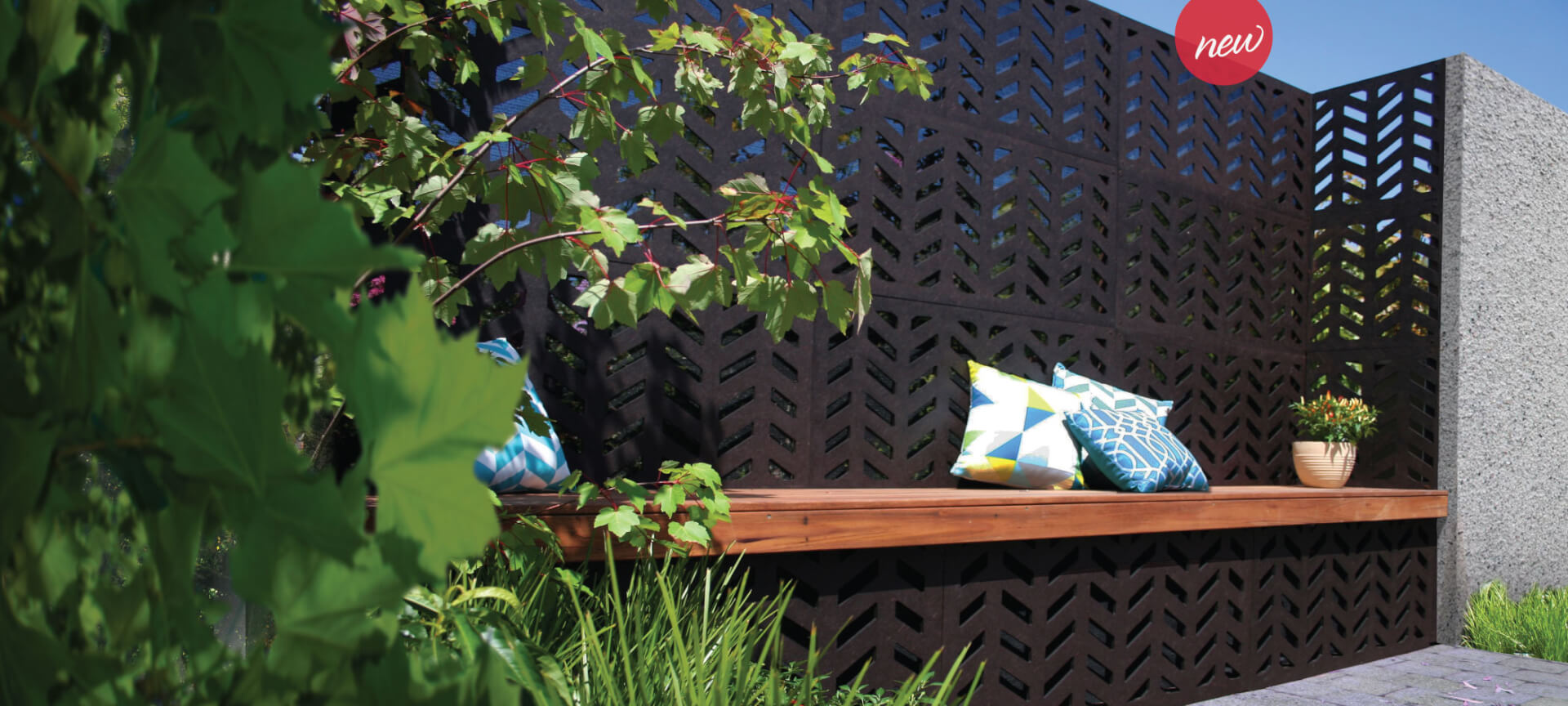 MODERN CHIC
DESIGNER ACCENTS
FOR ANY PROJECT

HERRINGBONE™ 80% 48"x24"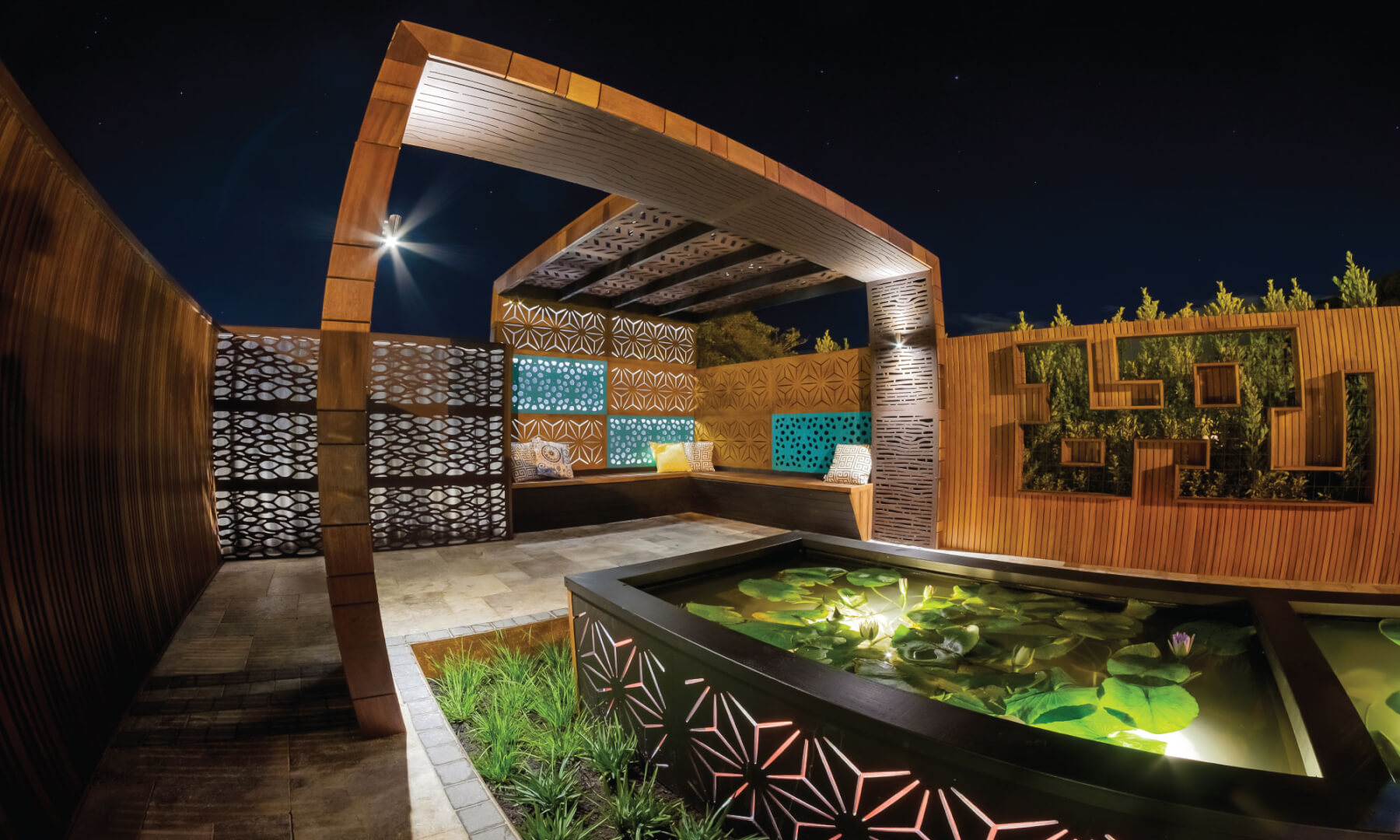 ENTERTAIN ME!
OUTDOOR SPACE
WITH A GRAND INVITATION

VARIOUS DESIGNS 48"x24" WITH LED BACKLIGHTING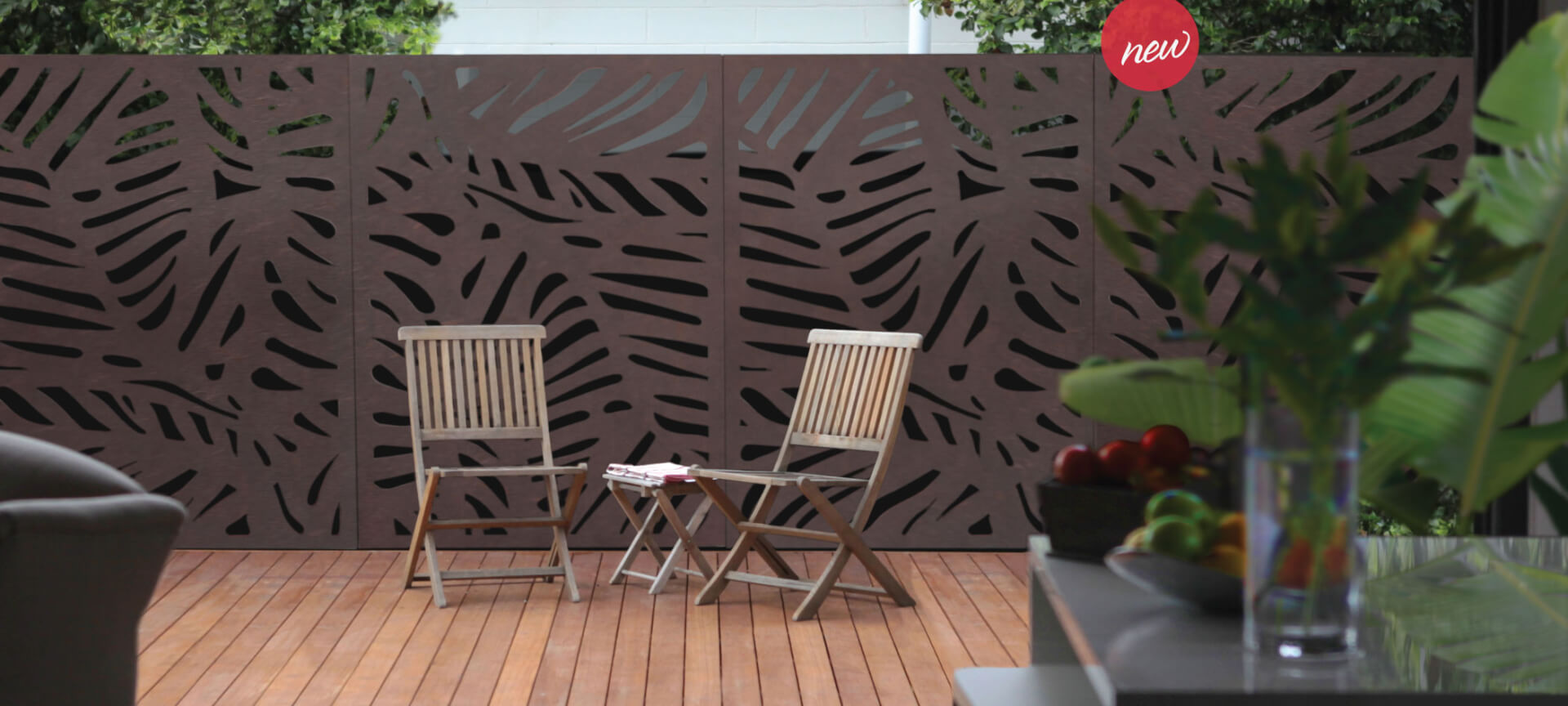 VERSATILE OUTDOOR
DECORATIVE SCREEN
NOW IN 2 SIZES

DAINTREE™ 80% 70"x48"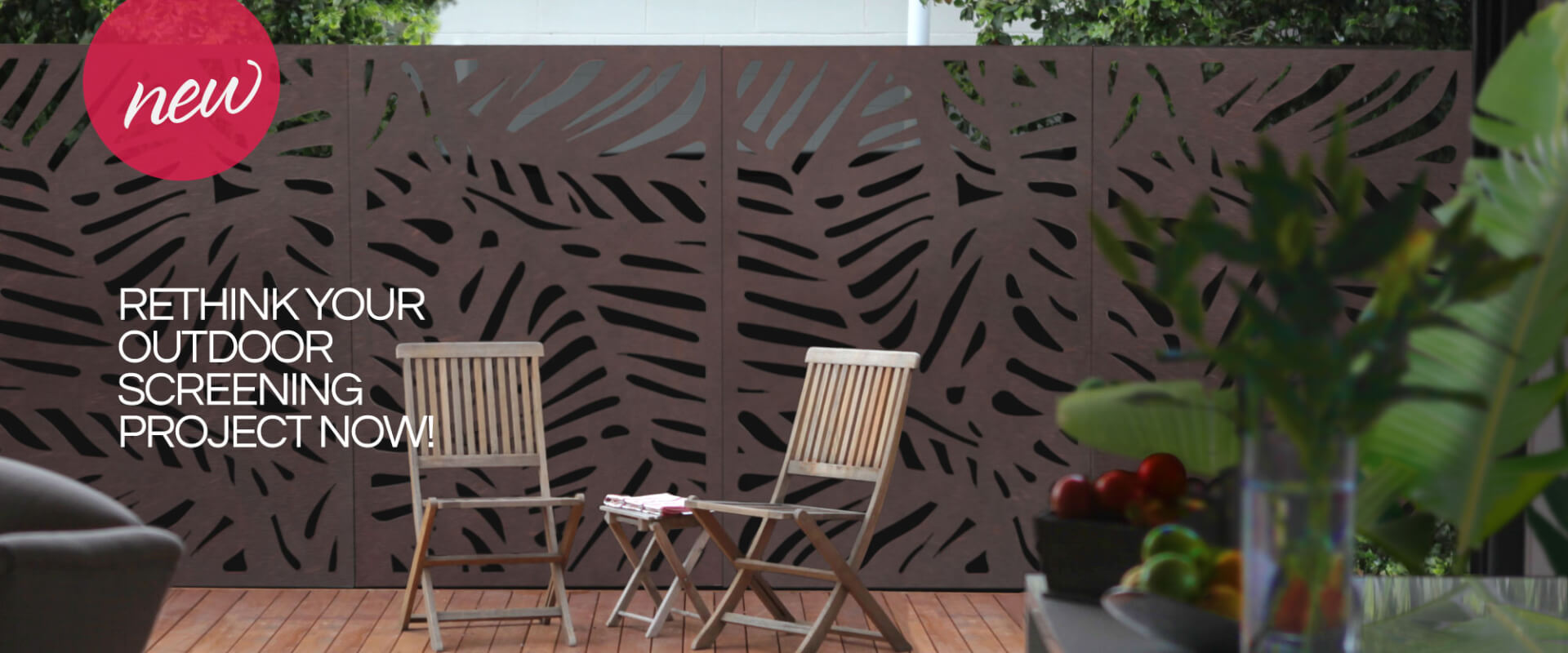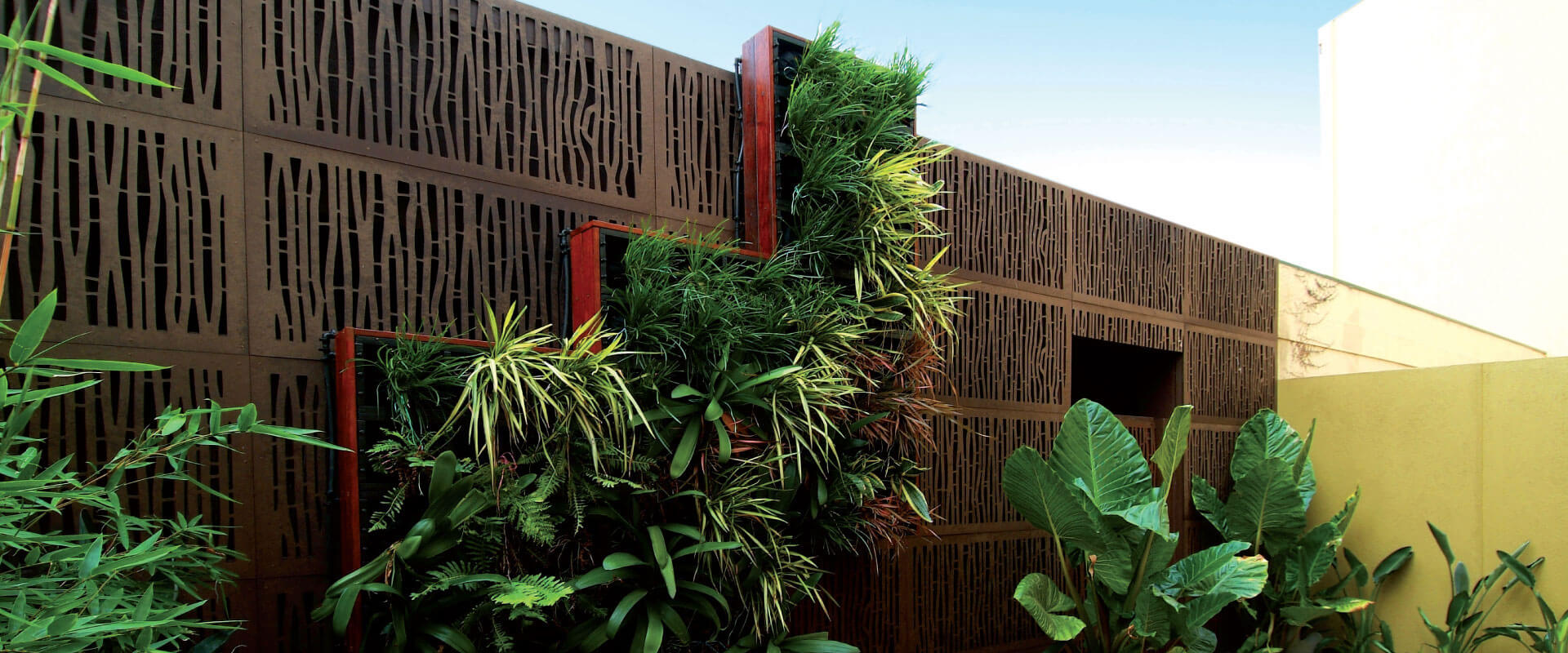 TRANSFORM ANY
SPACE INTO
A SANCTUARY

BUNGALOW™ 80% 48"x24"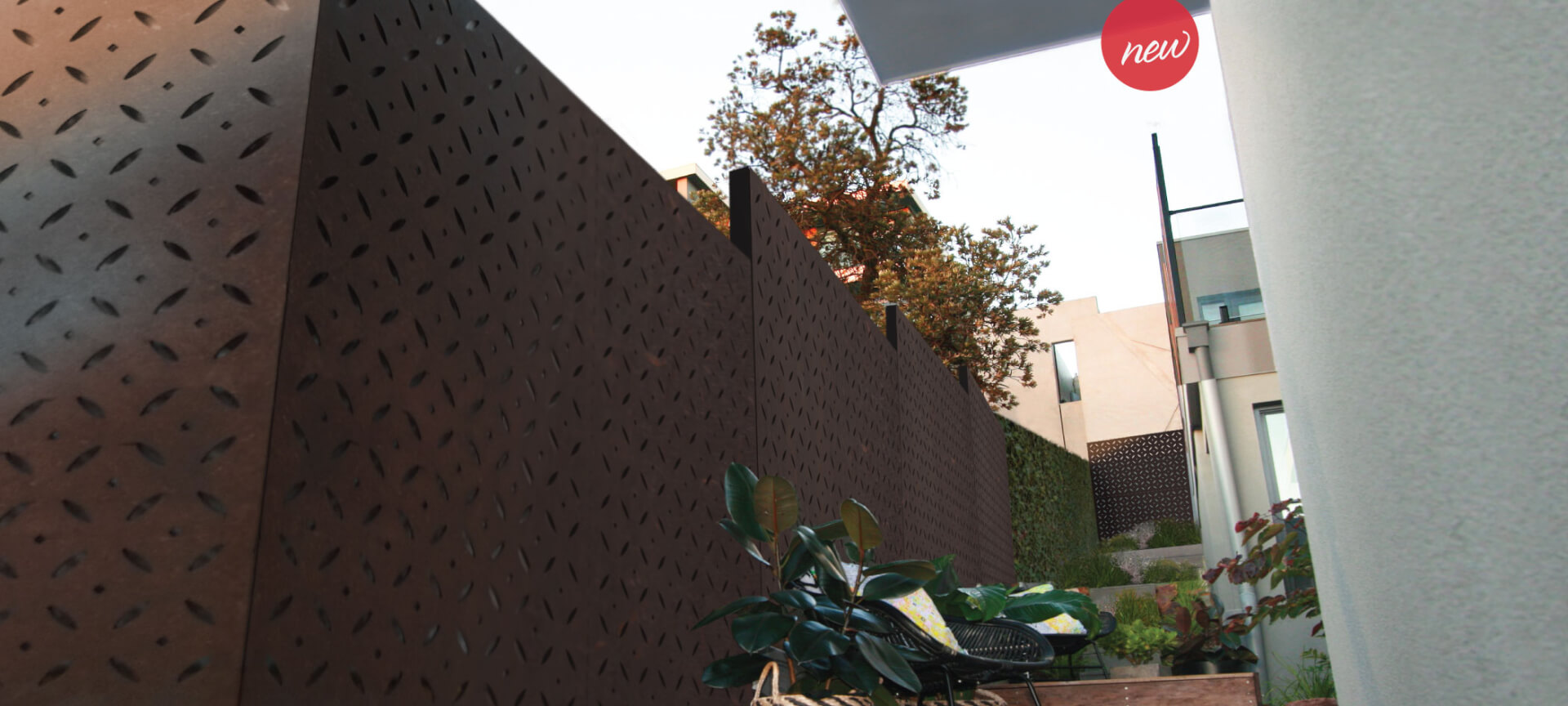 A STATELY
CONTEMPORARY
ARCHITECTURAL  ACCENT

ORIENT™ 80% 70"x48"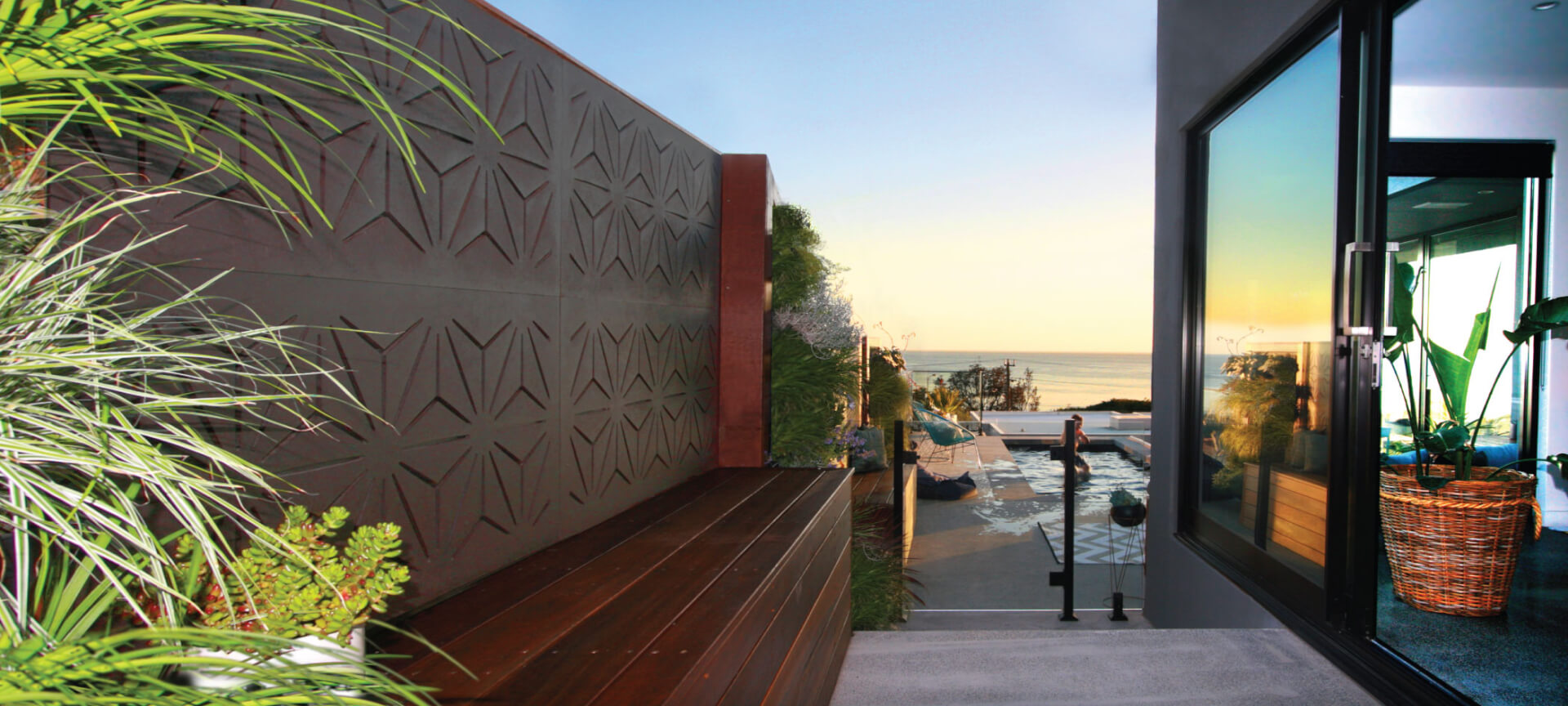 ENJOY YOUR
LIFESTYLE & LESS
OF YOUR NEIGHBOURS
STAR ANAIS™ 90%+ 48"x24"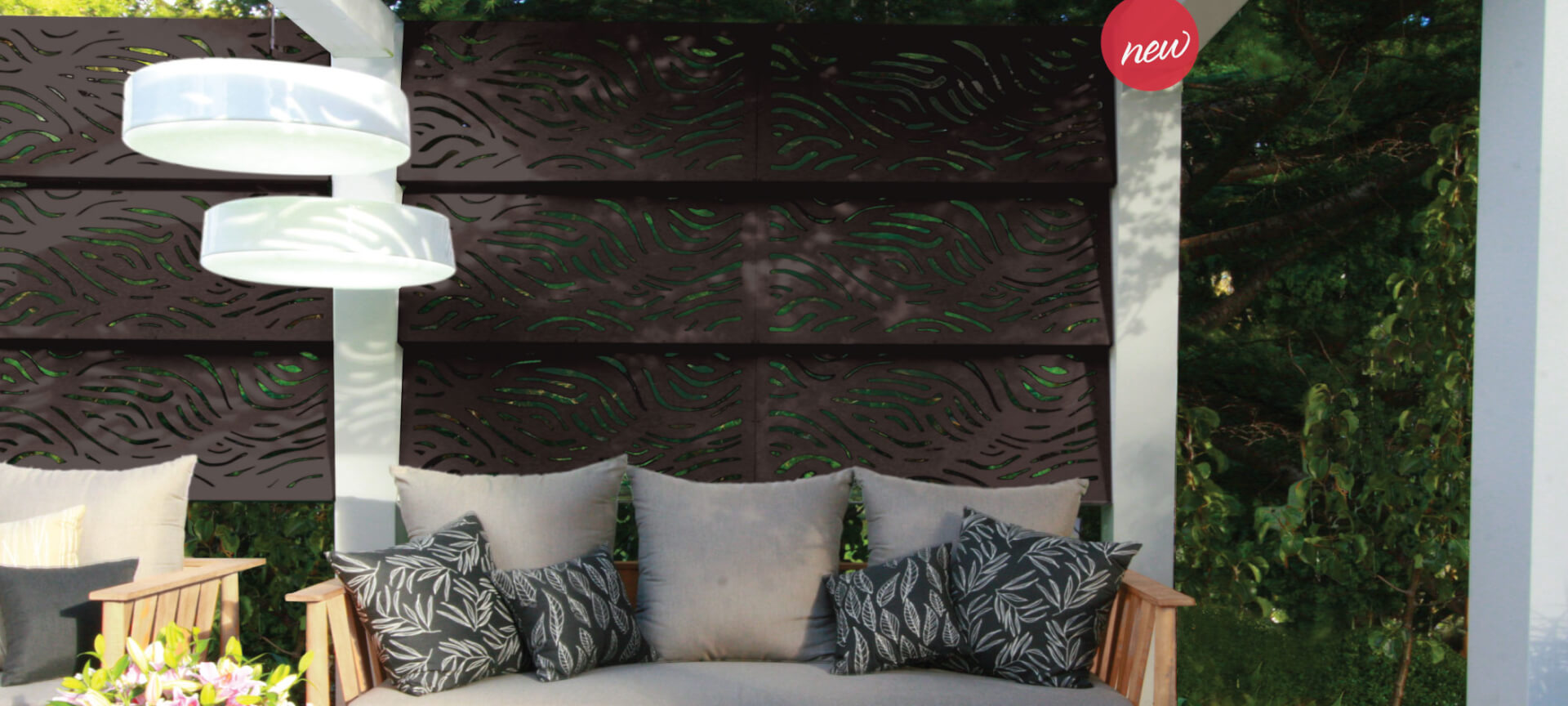 GO WITH
THE FLOW
OF YOUR GARDEN
WOOLOOMAI™ 90%+ 48"x24"

GARDEN SCREEN & OUTDOOR INSTALLATION EXAMPLES FROM THE PROJECT GALLERY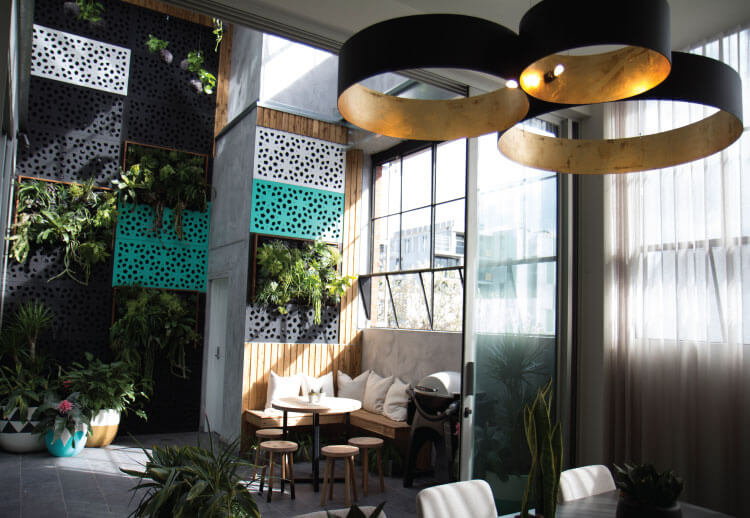 Urban terrace, vertical garden, feature walling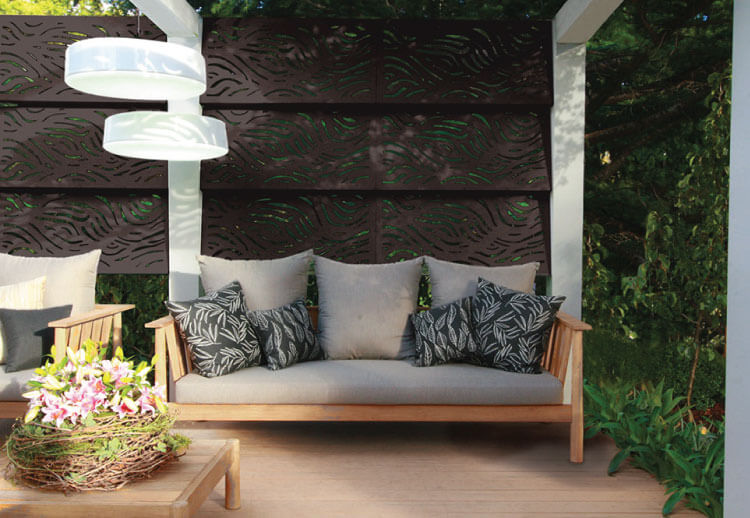 Pergola louvered walls create shady tranquil nook in garden
Decadent pool surround and boundary privacy screen fence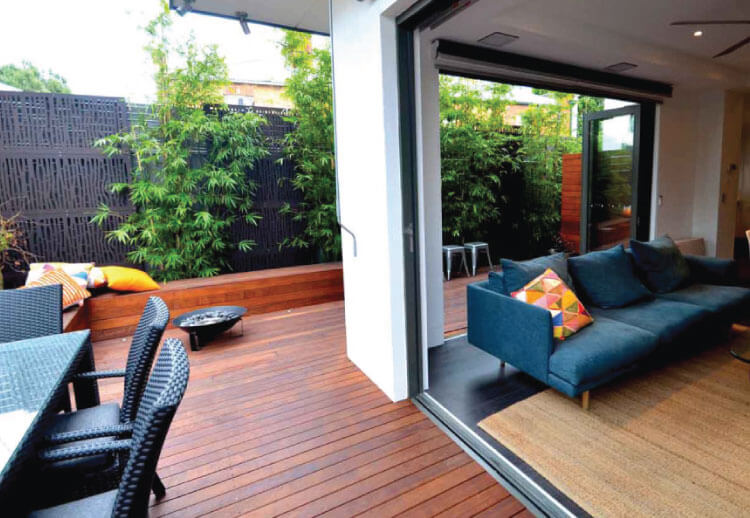 Create a stylish outdoor out of the smallest spaces and blockout the outside world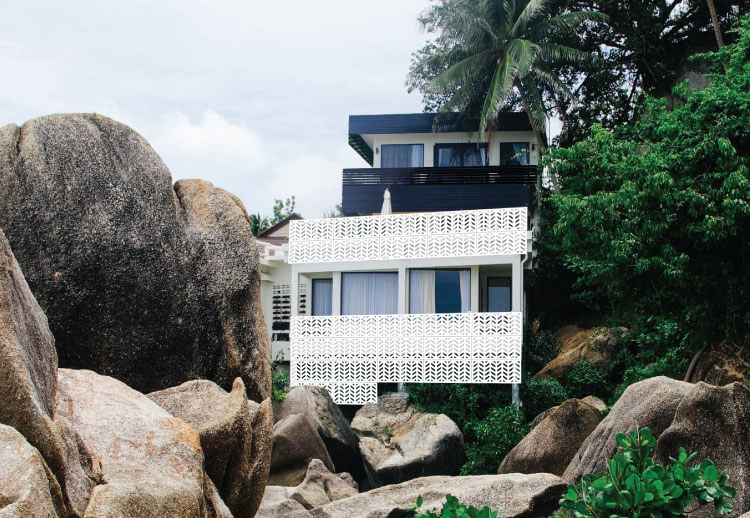 Reclaim your yard! Create a higher privacy screen or barrier on your boundary fence and screen out the neighbours
Cozy entertaining, visual partitioning (Privacy Screening) from neighbours whilst allowing ambient light to stream in
As the original innovators of sustainable hardwood screening panels, in 2016 OUTDECO create revolution in their modular screen format, to release 2 NEW SIZE RANGES.
Expand the possibilities of the classic modular repeatable format, with 6 stunning new designs, you get greater design options and value for surface area and economies in installation. With 4 new designs 70″x48″ SERIES AND 2 NEW 1800X1200mm SERIES. more DETAILS: NEW RANGE >
BROWSE ENTIRE SCREEN RANGE BY DESIGN